If you're anything like us, then you sure find Twitter helpful – no matter if it helps you get updates from your friends or serves as a monitoring tool for professional topics. Now we'll help you gently roll down with the Twitter stream with our newest functionality – Twitter search and user feeds. Built for the real information junkie, it comes supercharged with everything else Inoreader has to offer – rules, tags and much much more!
You just have to click the Add new (+) button in the sidebar to start and add a Twitter stream. Copy the link of a Twitter search with keywords to your liking, or the link to a profile page of a Twitter user you want to follow and enter the URL.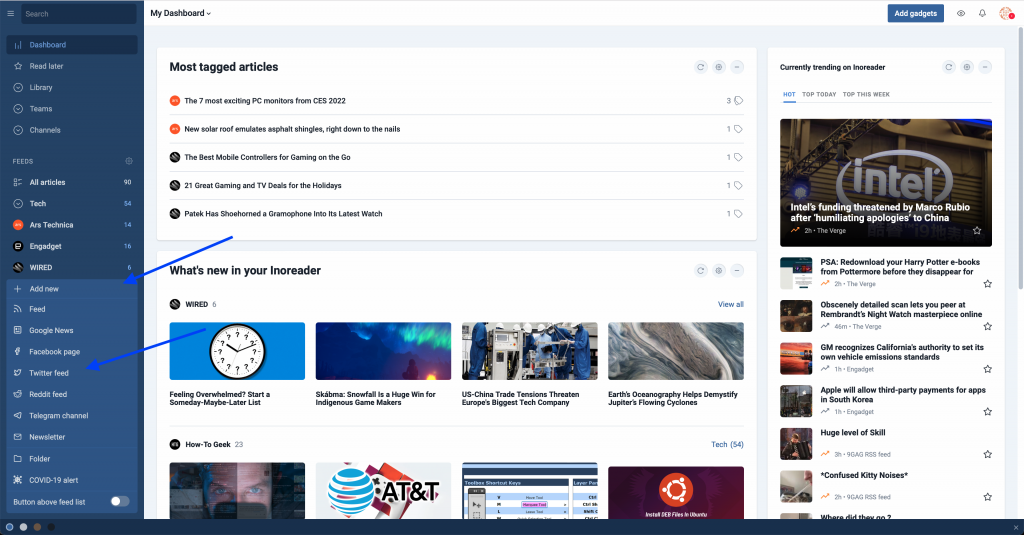 You can also paste the link in the search bar in the upper left corner and press Enter.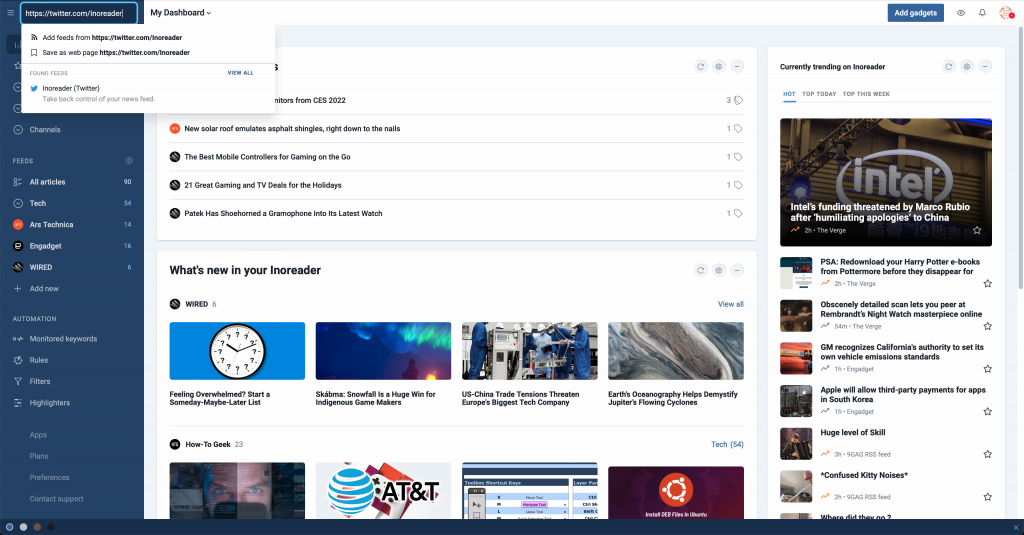 Inoreader will automatically detect the type of feed. The platform will ask you to link your Twitter profile, if you haven't done so by now, in order to use the functionality. Then you're all set to go and subscribe to a Twitter stream.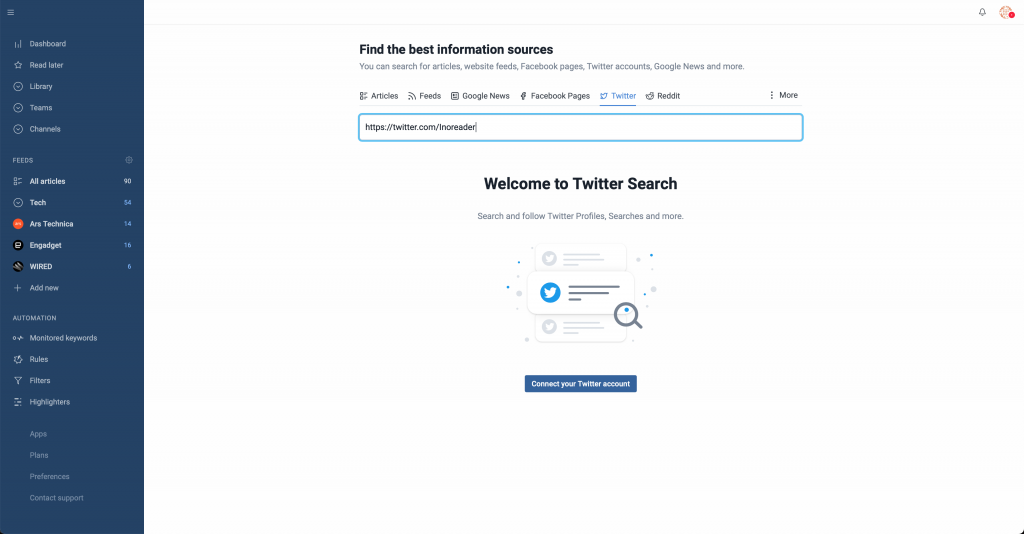 When you search within Inoreader, you will now also be able to search for Twitter content – that's a convenient way to find new interesting Twitter users or streams of useful tweets. You can subscribe to users, specific keywords, hashtags, lists, someone's likes, your own timeline straight from the page, without leaving the Inoreader platform.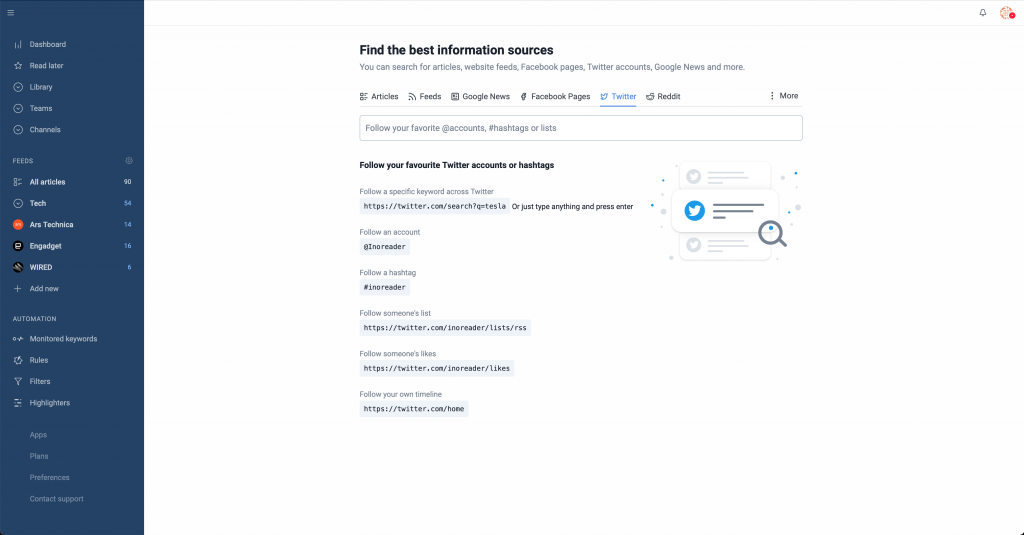 You can also add Twitter streams from
our browser extensions
, so you have full on-the-go functionality to catalogue the best content without even opening the Inoreader web platform.
Twitter feeds behave just like any other feed in Inoreader. This means you can use your favorite rules, your carefully built system of tags and every other core Inoreader functionality. Go ahead and try it out today – a little birdie told us you're going to enjoy it!
Twitter feeds are available to Pro users, but have some limitations. If you like the feature, you can contact us and "request more". If you still haven't tried the many benefits of Pro accounts, you can get a 14 days Free trial.