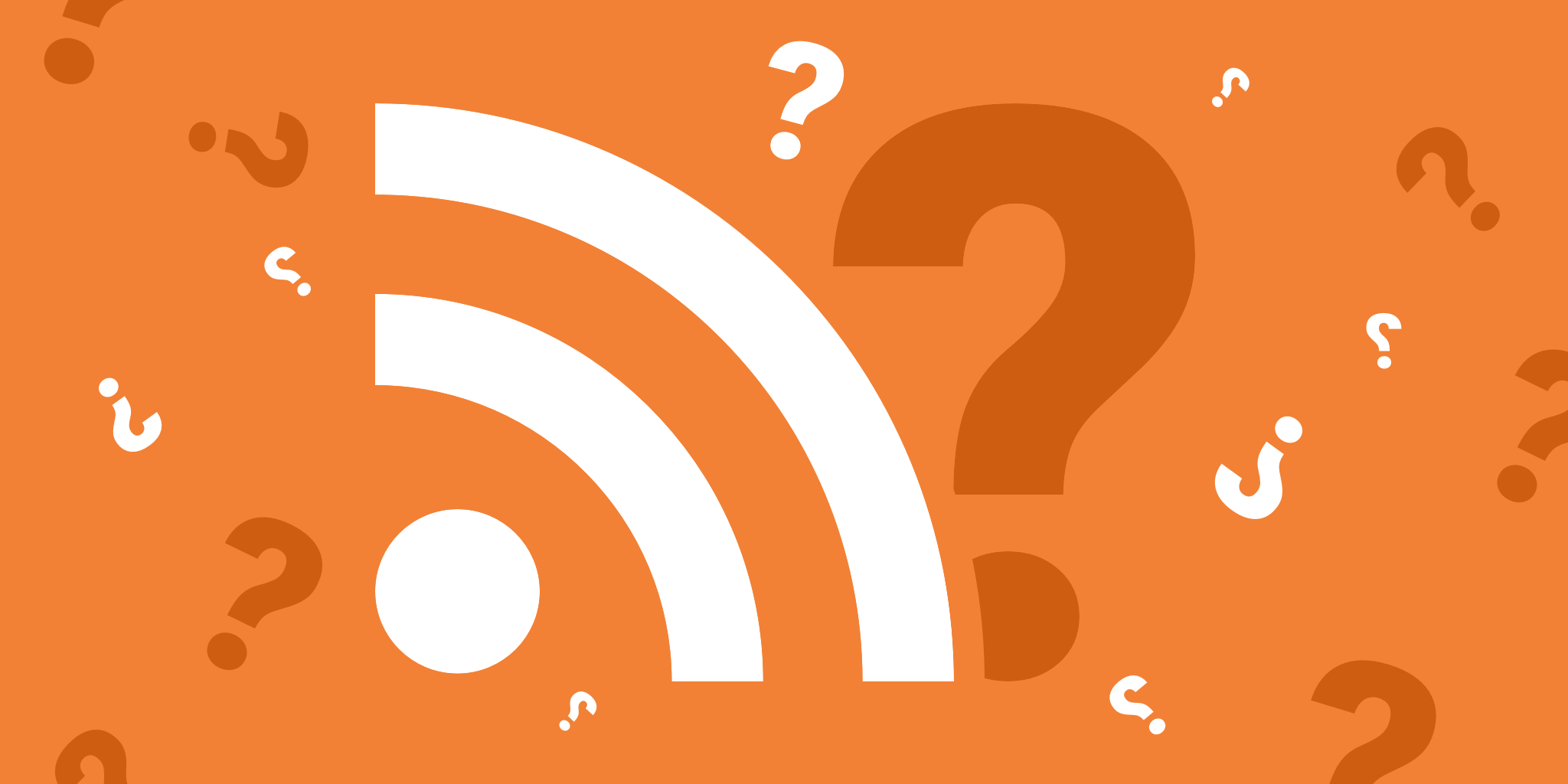 What is content aggregation & why it boosts efficiency?
It's not uncommon for people to not know what content aggregation is, but they nonetheless are familiar with it, because it's so prevalent in how we engage with each other online. Social media is perhaps the best example of content aggregation.
When you log onto Facebook you see posts from all your friends, updates in groups you're a part of or announcements from pages you follow. That's content aggregation. Facebook sees what you follow and pulls the latest (though the chronological order has certainly changed over time) content to present to you. This applies to Twitter as well. Your feeds are populated by all sorts of posts – text, video, image, GIFs and audio.
What is content aggregation?
Content aggregation performs much the same function as RSS does. You syndicate content from varying sources and curate it all in one place. The key difference between the two is that content aggregation has an external function. The curation is performed for an outside audience rather than for internal use and has its fair share of application.
When we talk about content aggregation we have to talk about the act of syndication of content, which belongs to you as the creator, and syndication of outside content from third-party sites that are not connected to you in any shape or form other than relevancy. A little demonstration to show you what we mean by these two types of aggregation.
Site owners often embed streams from their social media accounts, so any visitors can easily then follow the bread crumbs and subscribe to either a Twitter account or a Facebook page. In some cases, you're likely to see user-generated content displayed through aggregation as a marketing strategy. Blogs and news sites often highlight either newest posts or most read posts in their own aggregated feeds somewhere in the margins.
The other type of aggregation pulls articles and content from different sources and presents them on a site's home page. You've probably encountered this type of aggregation, when you've clicked on a particular article title only to be redirected onto a completely different site. The function of such aggregator sites is to give users a full breadth of articles on a specific subject.
Why aggregate content?
Aggregating your own content, whether it's internally from your current article catalog or sourcing from your social media content, creates a desirable and continuous promotion of existing content. If a new visitor lands on your site for a specific article, they may as well turn their attention to the top articles you display next to it. The same effect is achieved for your social media channels as hits on an article might lead to increase in subscribers, likes and followers.
If it's third-party content you're aggregating, then you have several major benefits to consider. At number one, you're not investing any labor, time or resources to create the content yourself. Rather you're pulling from secured, trusted sources, which are relevant to your interests and professional ambitions. At the same time, you're generating direct traffic on the strength of that content and are on good terms with Google's search engine algorithm.
Google rewards relevant, highly sought-after information so through correct keyword monitoring and strong content aggregation you can increase traffic significantly, which then earns you a far better ranking for competitive keywords. An added benefit is the building of valuable backlinks to further strengthen your SEO.
How to aggregate content?
There are certain rules when it comes to aggregating someone else's content, because aggregator sites don't have the best reputation and often suffer accusations of plagiarism. Which leads to…
RULE 1: Avoid plagiarizing content. Don't pass it off as yours and make sure to give credit where credit is due. Perhaps give some additional commentary regarding what you're posting and what your general point of view is to warrant your site's existence in the first place.
RULE 2: Develop an eye for curation. The quality of the aggregated content spells out the future of your site's performance. Content aggregation done poorly might turn off readers resulting in poor traffic and a high bounce rate, which will tank you in the search ranks fairly quickly.
RULE 3: Scrutinize content sources. You should aggregate content from sites you already love or know are excellent, even if you're not familiar with their content. Other than that take note of the sites you see shared most in your professional circles and social media at large. How you search for potential sources should also include terms like 'best sites for' to make sure you see the crème de la crème first. From then on, compare rankings of each site individually and select the strongest ones.
How content aggregation boosts efficiency?
Content aggregation belies what's to come into the future – a completely personalized and tailored experience of the Internet. It's already begun with how Google changes search results based on what its algorithm knows about the user. It's a similar story with Facebook, which alters your feed based on pages you like and people you interact the most with.
With the wall of information at our disposal, aggregation will take root into how we approach the way we consume content digitally. Otherwise we won't be able to keep up with our work. Tools for automation will step into the forefront.
Automation is at the heart of the current Industrial Revolution, aptly titled Industry 4.0.
Automated processes
The only effort you have to put into content aggregation has to do with your setup... That's it. No other input from you. The entire process behind content aggregation powered through RSS is that it's fully automated. RSS feed readers value users' time and remove any and all menial tasks such as manually refreshing homepages site by site, and then browsing for relevant content. Repetitive steps are removed so there's no barrier between you and your content.
In case where you're syndicating content to an aggregator site, you're keeping the content glow going while you're able to tackle more important tasks on your day to day. When the aggregation is directed towards personal, internal use you have significant control over how you consume information relevant to your work. Inoreader backs you up on this front whether it's through the creation of a custom RSS feed whether it's through integration with Zapier or the creation of an Active Search.
We also have to note that automation has its financial benefits such as reducing labor and costs as well as opening more time for actual work, which in turn reduces man hours needed to complete a single project. In the long run, that's a higher performance at lower costs.
Faster and more apt results
Aggregator sites have an important function – a commitment to the dissemination of information in real time. Performing curation manually doesn't quite have the same impact as there's a delay between the moment an article is published and when it's syndicated on another site. This also applies to when you're syndicating your own content from social media channels or sister sites. At any moment a visitor has access to all your content in a single place, which not only drives up the traffic to all platforms, but also effectively grows your social media following in an organic way.
Content aggregation has its many benefits on an individual level as well. If you're working in a position that requires a lot of research and keeping in step with industry news stories, then you're absolutely familiar with the pressure to read it all and still remain on target for all your other tasks. Using an RSS as a productivity tool to manage those expectations reduces stress at the workplace and gives you the headspace to juggle better with responsibilities. This all ties back to how integral automation is to the entire endeavor.
A variety of opinions and formats
What an aggregator site has to offer its readership is the inclusion of more than just a singular point of view on the topic. The best sources of information present news and concepts through varying prisms and fresh perspectives. One way to succeed as such a site is to prioritize quality content as well as a diverse cast of voices. Featuring different voices amplifies the relevance of your site as a trustworthy and valuable source of content, even if it's not your own.
Traffic is also a hot topic to discuss here especially in those instances you're not just aggregating other people's content, but supplementing it with your own. The more diverse the materials you've curated the stronger the turnout of different readership to your homepage. This way you're getting more (different and qualified) pairs of eyes on your content, which increases your overall reach online.
The same principle also applies for the types of formats you aggregate as well. Rather than only pull articles and news items, there are also videos, images and other multimedia posts, which have their own unique audience.
The best content aggregation tools
Inoreader perfectly fits the bill as a first-rate content aggregation tool with a wide reach in terms of what sort of content we syndicate. We build on top of standard RSS fare with the option to add YouTube channels, Facebook pages, Twitter feeds, newsletters and podcast feeds to the dashboard. Paired with varied sharing tools and flexible filtering options, Inoreader gives you full authority over how you aggregate content and how you display it. Users can create and disseminate their own newsletters, if they want.
Google News and Yahoo! News have popularized the use of content aggregation for the wider public. Going to their sites presents you a user-friendly way to follow a specific topic or create one yourself, which you can then populate with news sites and other information sources. That's again for personal and professional use.
For the creation of an aggregator site meant for outside consumption, there's Curator.io that gives you the ability to curate and aggregate content to a degree that fits your image of the site you want to create. The learning curve is relatively short and has good support for Facebook, Twitter, RSS, and other social media sources.
The final tool we want to highlight is mobile-first and exists exclusively as a mobile application. It's called Flipboard and presents users with ultra-modern design, which makes it intuitive to learn. Flipboard resembles glossy magazines and favors human curation rather than automatic curation to deliver content to users.