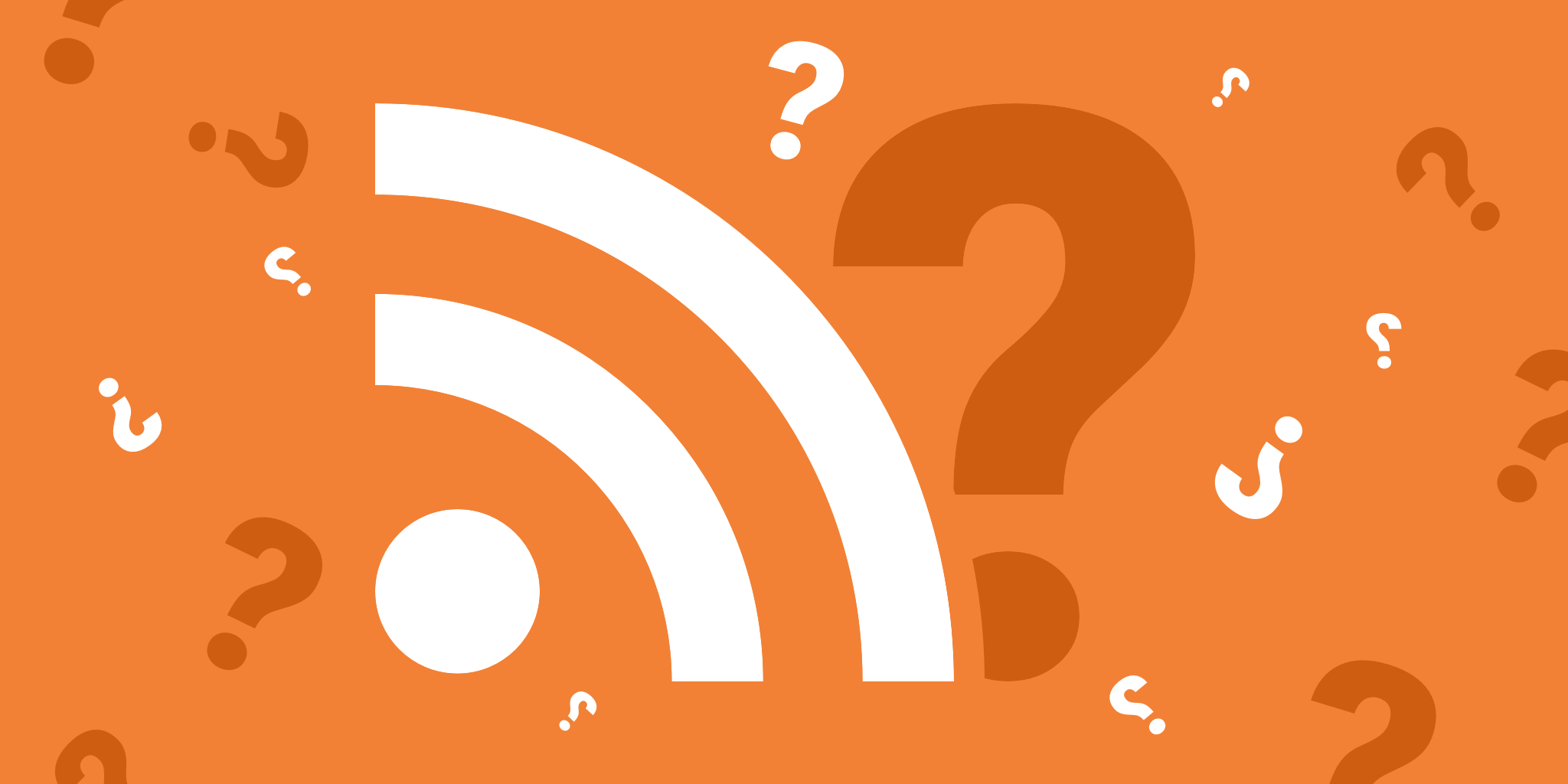 Free, global, or active search: what are the differences?
RSS is not dead! In fact, RSS is immortal and Inoreader has been at the forefront of reimagining and expanding what RSS feed readers could be and what they could achieve. The results speak for themselves as we have given RSS readers the flexibility to aid digital professionals across multiple tasks and challenges. Inoreader can, in effect:
· Help you achieve complete inbox zero and declutter your email from newsletters, which only slow you down and distract you from work and answering important work-related emails from colleagues and bosses; · Double as a simplistic online brand monitoring tool through the use of Google Alerts and integration with Pocket, Evernote, OneNote, Google Drive, Dropbox; · Get you your next dream job. Yes, you can even repurpose Inoreader as a personal job site where all relevant job offers pop up in chronological order. Here's a thorough guide on how to do that.
With so much to offer it's surprising to some to hear our key to winning over new users and staying competitive is our search. It shouldn't be, however, because every feature we've developed from filters and rules to integration with platforms like Zapier serves readers in discovering useful content.
The search is just the most straightforward way to do it. To that end we have arrived at three tiers of search features – the Free search, the Global search and the Active search. Before we examine each search option in greater detail we want to highlight the philosophy, which led us to developing these features.
Searching with your RSS feeds
Inoreader has perfected the art of consolidating RSS feeds. With the right tools, you can migrate all those bothersome newsletters to your dashboard and even subscribe to sites, which don't have RSS feeds in the first place. Users can subscribe to social media feeds including YouTube channels and Inoreader provides a podcast player in the background. If you're a Pro user, you can even get access to password protected feeds, which is quite the handy feature to have at your disposal.
We can honestly say that at some point you may become a content hoarder, which presents some challenges of its own. Mainly how do you find anything with so many in subscriptions trickling in new posts throughout the day?
This is where Inoreader truly becomes an indispensable tool. Our team sunk in a lot of time and resources into developing flexible and powerful search features. The Internet is not slowing down anytime soon, so you can expect the rates at which new content is created and shared to increase, so the main task faced by professionals is finding the truly valuable content rather.
In a search tool they need…
More control
Since the very beginning Inoreader has understood the inherent value in search as a way forward for RSS readers as a whole. Consistently over the years we have been developing new ways for our users to search and mold their RSS subscriptions regardless of which plan you're on. Though for more powerful search features you have to upgrade to a Pro or Enterprise plans.
The features and criteria you can filter searches by have been continuously added and improved to deliver a productive experience to our users. Control over how you discover information within your subscriptions is what separates us from other RSS readers. We take things further in terms of how users can structure their reading and access their content.
A well-worded search can lead you to an abandoned RSS feed. Perhaps the site no longer exists altogether or backlog articles have been deleted permanently. If Inoreader has indexed those feeds, then the articles are still within our database and accessible to our users. In a sense Inoreader then becomes an improved and more responsive version of the Wayback Machine.
Journalists, researchers, writers and marketers all benefit from such capabilities to moderate their content and follow a common thread through their subscriptions.
More customization
Customization has always been a functionality we've been trying to cultivate. This begins with the basics of our free search. Each search based on a keyword can be further modified on five basic criteria such as match type, content, article age filtering and results sorting.
Do you want to search in one feed or all feeds you've subscribed to? The first drop menu you see on top of your search results helps you switch from one content source to another and to all in order to see the full picture across multiple sites.
Do you want the keyword to match completely? You're able to widen and narrow down the search depending on whether an exact match is absolutely necessary.
Are you interested more in what the newest article is or are you more interested in finding older entries on the subject? Or maybe you're trying to narrow down to a specific time period? Search gives you options to choose for today, this week, this month, this year, the default all time or create a custom interval yourself.
All these publication date filters are available to all users except for custom intervals, which is a paid feature accessible to users on the Pro plan and upwards.
The types of search and how do they work?
No matter how many feeds you follow, it's a safe assumption to make each day finds you facing new posts in the double digits. Browsing at a leisurely scroll might be acceptable to a casual user, who doesn't use RSS as a productivity tool on the day job, but professionals have to find relevant content quickly.
The search feature becomes your best friend no matter what you seek and Inoreader has listened to our customers in order to refine our repertoire. How we search becomes even more important than what we search for given how much content is generated hourly, which might feature your keywords.
That's why we've thought of different solutions to any problem that arises when you've specific needs. Do you want access to every article ever indexed in Inoreader or are you focused on your personal subscriptions? Is this search more than a one-time query? Are you seeking out posts on a specific social media platform? We have created different searches for every instance.
Free and social search
All users begin at Free Search – the default search function on Inoreader available for all plans and it's fairly simple. The search bar can be found on the top left corner and doubles not just as a search for new content, but also a place to find RSS feeds and directly subscribe to them. The free search is restricted only to the RSS feeds you're currently subscribed to.
Another handy feature of the Free Search lies in pasting a site's URL in the search bar and by hitting search you arrive directly at its RSS feed. In those cases, where more than one feed pops up, you're able to choose the specific feed(s) to subscribe to.
But let's return to articles. Your search has yielded a long list of results. How do you refine your search and narrow down the list? Right above the first search result you see five criteria to further filter your search from match type and content to article age filtering and results sorting. This type of search is incredibly useful, if you're trying to rediscover an article you saw, but didn't manage to save, or seek out a counter point of view to a popular story.
Valuable content and breaking news are increasingly posted on social media and aggregator sites. Twitter, Facebook and Google News serve on the frontline as chief content delivery systems and Inoreader recognizes users' need to monitor and search for content on Twitter feeds and Facebook pages. This is where Social Search steps in to bridge this gap. A prerequisite to enable this feature is connecting Inoreader to your social accounts.
Social Search for Twitter is particularly powerful as most threads on Twitter can be converted into an RSS feed – users, specific keywords, hashtags, lists, someone's likes, your own timeline.
Global search
Next we move onto paid features. Free search keeps your search queries to only what's within the subscriptions you already have. Global search builds on top of this and calls matches for content from all other RSS feeds already indexed on Inoreader already. Global search is available to users on our Pro plan and is quite easy to use.
Next to the search bar to the right you notice several buttons – Subscriptions, Global, Feeds and More. Select Global when making your query and access the entire database of Inoreader. Every single article that's ever been published regardless of the language appears in the results page. This aspect of the feature is especially useful for brands who want to see whether their brand name or product names receive any publicity and promotion in a foreign market.
Active search
Active search completes our portfolio of searches and it's definitely the search, which gives you the most refined control over the search process. The feature is available free of charge, but users can only take advantage of one active search, while those on the Pro plan have an unlimited number of active searches. What makes Active search so powerful? It's the ability to create a feed within a feed so to speak. Let's break it down.
Say you're subscribed to multiple tech sites. It's a given they cover news surrounding the hottest topics of the moment with posts in the tens per week. Although you can perform a free search on any topic within your existing subscriptions, you're only creating work for yourself. Active search creates a subscription to any search you have and keep it next to all your feeds. Because it updates every time a new article matching your query is detected it's regarded as an active search.
Active search assists users who wish to stay on top of a very specific topic whether it's the release of a new product from a major brand or a significant news story. All relevant articles find their way to this active search. If you've upgraded to Pro, then you have even more use of Active search as you can pair it alongside Global search and truly transform Inoreader into your brand monitoring tool.
How do you create an Active search? Once you've made your query, you will see a blue button that says Subscribe to This Topic. All you have to do is click on it and you're done.