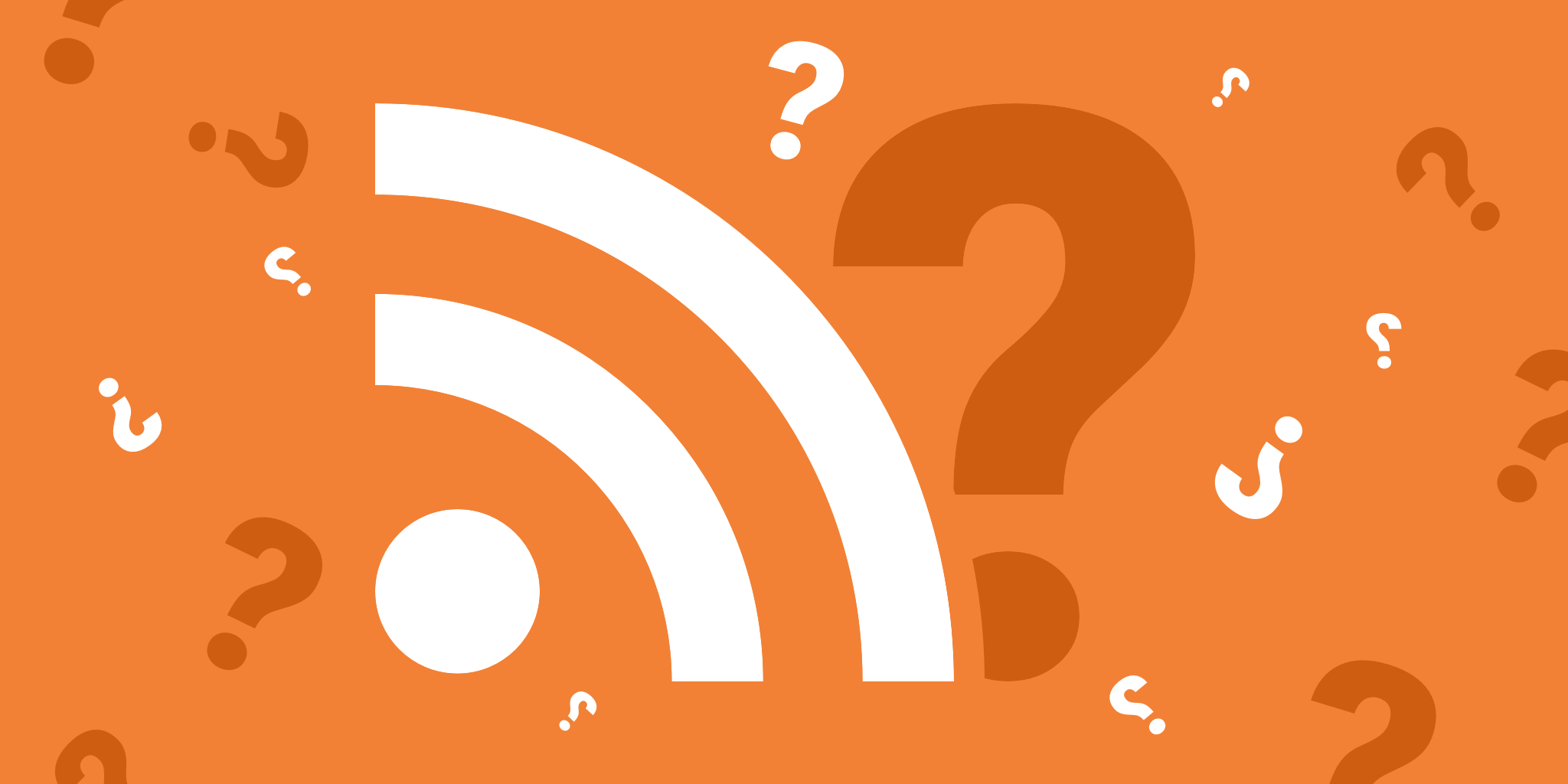 How to choose an RSS reader and what to look for?
RSS readers possess numerous capabilities, which distinguish them as particularly useful tools to aid your personal or company growth. You can call them your secret weapon in how you remain one step ahead of your competition and stay well-informed on any relevant information in your industry.
The ability to be informed at all times comes off as superhuman, especially when you're overwhelmed by an increasing choice in outlets for articles and news updates. RSS readers are also essential for a great deal of job roles. Content writers, marketing experts, PR and journalists all depend on information that RSS delivers in one easy feed, but there's more to know when choosing a particular RSS reader whether personally or for your job.
We're here to give insight into what should go into selecting the right RSS tool for you, but first…
Why do you need an RSS reader?
It just makes life easier when ingesting news. It boosts productivity levels. It removes unnecessary stress from the work environment and keeps your employees personally and professionally growing.
The Information Age has its definite drawbacks. For one, the pressure to keep up with new updates on a daily – sometimes even hourly – basis is a potent recipe for professional burnout. For another, this activity leaves little precious time to do any real work. Information overload kills any office productivity. How can your business compete and cut through the competition, if your talent is stuck reading blogs and news outlets or battling with an overflowing inbox?
We've already written on the essential nature of an RSS reader in the workplace, if you want more reasons to start using one. LINK to the first article (What is RSS)
Is RSS still relevant?
Good ideas never die (even if they step down from the spotlight for some time) and by that criteria, RSS is virtually immortal as it informs other technologies of today. Hearing the word RSS conjures flashbacks to the 2000s during the blog craze and the digital ecosystem has significantly changed and complicated. Haven't we advanced beyond the need for RSS? Wasn't this confirmed by the loudly protested and controversial death of Google Reader?
Turns out the reports of RSS' death have been greatly exaggerated. Don't misunderstand – classic RSS as you remember has fallen out of fashion, opening up a niche for the next generation of RSS readers. Now more than ever, we need a way to syphon and streamline our browsing and digital habits into one source of information. Attention deficit and fragmentation of the mind are some of the biggest culprits of decreased productivity. There are only so many information sources an employee can realistically follow up on before drowning in information.
How to optimize your efficiency with RSS?
RSS improves employees' efficiency in two significant ways:
• An RSS reader reduces browsing to a single feed, which refreshes at even intervals throughout the day. Now you can free yourself from the endless loop of re-checking the same websites over and over again; • An RSS reader is particularly useful in reducing the amount of emails you receive in your inbox. Migrate any newsletter to your reader to manage your reading and find relative and useful content faster. The unintended side effect is a manageable inbox. How many times have you dreamed of an empty inbox?
LINK to second article (Manage Company with Email Digest)
What to consider when choosing your RSS reader?
Every RSS reader is the same so choosing one should be a no brainer, right? Not quite! We've found ourselves in a resurgence of RSS tech and competitors invest heavily into diversifying their products. Being spoiled for choice can be a double-edged sword. You have to ask yourself what would be most beneficial to your day-to-day business operations? Do you have the budget for a paid service and how much is too much for an RSS reader? What UI optimizes your work best?
Support your cost-benefit analysis with our handy guide. We've broken down the selection process to six metrics you should consider when shopping around for an RSS reader – speed and cost, offline availability, good support, powerful options and integrations, features, usability and account creation.
Speed and cost
We can't do a cost-benefit analysis without talking about prices first. It's good business sense to compare what you're getting for an RSS reader in features compared to what you pay (even if your account comes at no cost). On the current market, most RSS readers are either entirely free or start with a free account option with pro accounts unlocking new, powerful features. The least you can pay for a Pro account is 5$ per month (Inoreader, The Old Reader) and the most expensive paid accounts run upwards of 60$ (Feeder). Though, there are outliers. Netvibes famously offers a 649$ service subscription. Most brands, however, fall in the mid-price range: 15$ per month up to 25$ thus making them suitable for individuals and SMBs. Next on the list is speed. You need to decide for yourself how fast your reader updates your feed. In the 24/7 news cycle of today, synchronization speed (or 'crawl speed' among others) decides, if you're on top of your game. Desktop clients outperform browser readers on this metric in general and there's a marked difference between synchronization speed on free accounts compared to pro accounts with sophisticated settings.
Offline availability
Do you need to have access to your feed at all times even when there's not a single Wi-Fi network in sight? This is a question often overlooked by many managers or company owners at the early deliberation stages of deciding on an RSS reader, but it's nonetheless important to keep in mind. Offline availability has to do with the nature of your business. Does your company require your employees to travel a lot and 'take' the office with them? In that case, you can't rely on airport or train Wi-Fi networks as they're often overloaded. You need a reader able to perform offline.
We recommend you direct your attention at stand-alone clients, whether they're desktop or mobile applications, as they're capable of accessing your feeds offline. Web-based readers, by their very nature, require an Internet connection to do the same task. However, you don't need to fall into an either/or dilemma. It's not uncommon for companies to implement more than one feed reader in their office – a web-based one that's more flexible for office work and a desktop client that's travel friendly.
Good support
Feed readers often run in the background and not many consider them as essential so the notion of good support for your RSS reader might not cross your mind specifically when shopping for one. Yet, we want to press on the importance of available support. The software landscape right now is as cutthroat as it gets and few can afford not to provide either live chat or email support. Research what support options each reader brings to the table and compare. Poor support translates to poor offer performance. Avoid it from the get-go.
A small side note on what constitutes good performance – not all RSS feed readers are backed by a large team. Manage your own expectations (same-day replies or a response within 1 day are less likely in general based on the size of the operation) and allow for up to 7 days for a representative to get back to you. That's a reasonable time frame for most readers on the market. Anything longer than that is poor and inefficient for your company's needs.
Powerful options and integrations
RSS has long diversified into social media feeds, video channels and podcast feeds, and a modern RSS reader needs to adequately service our current media landscape. That's why we consider an integration with other platforms a must. You shouldn't compromise on this, especially if you stay informed through a mix of audio, video and text. RSS readers are integrated with Google, Twitter, Facebook, Windows and even Evernote, which also affects how easily you'll be able to share any content from your reader onto a platform of your choice.
Netvibes, for instance, does a lot more than just collect feeds as it brands itself as a digital desktop to manage your entire online life. Alongside classic RSS feeds and the integration to social media, Netvibes supports a subscription model to specific topics and allows you to automate applications and devices from one central hub.
Features
Look, we might have oversimplified RSS at the start of the article a little bit. Yes, RSS readers curate a custom feed of your favorite sites in one place. This is the core technology and the core utility, but we're only scratching the surface of what RSS readers are truly capable of today.
Modern readers attract customers not just through a slick design and fast synchronization speed. Customization is where individual products shine. Do you want more interaction with the articles that pop up in your feed? You can get an RSS reader with the option to save articles for later, add notes and highlight as Feedly does. Inoreader is capable of keeping your feed archived for a custom amount of time after reading. That's to say nothing of the 'discover mode', which gives you a deep sense of adventure within your favorite topics. RSS readers also present you with colorful ways to organise your feed, search through it and even bundle in user-generated newsletters that can be delivered within the company.
Ease of use and account creation
To conclude our guide, we focus on some minor, secondary aspects of RSS readers that might not be a leading, deciding factor in the selection process, but are worth your consideration nonetheless. These would be user experience and account creation.
RSS readers are designed with intuitive use in mind, which is why most readers have a classic two-pane design. On the left are the feeds you're subscribed to and on the right, an integrated feed with all the articles in chronological order. Of course, there are variations on the design, but the goal is to make themselves easy to figure out even for those who have had no prior experience with RSS. It's up to you to test out what UI works best based on how you process information visually.
Account creation depends on the type of reader type. Desktop readers do not require an account, because they download data on your computer. Browser readers will often require a personalized account with a password as an additional level of privacy and security. You might only ever object to another account simply because you're managing too many already and who has the time.