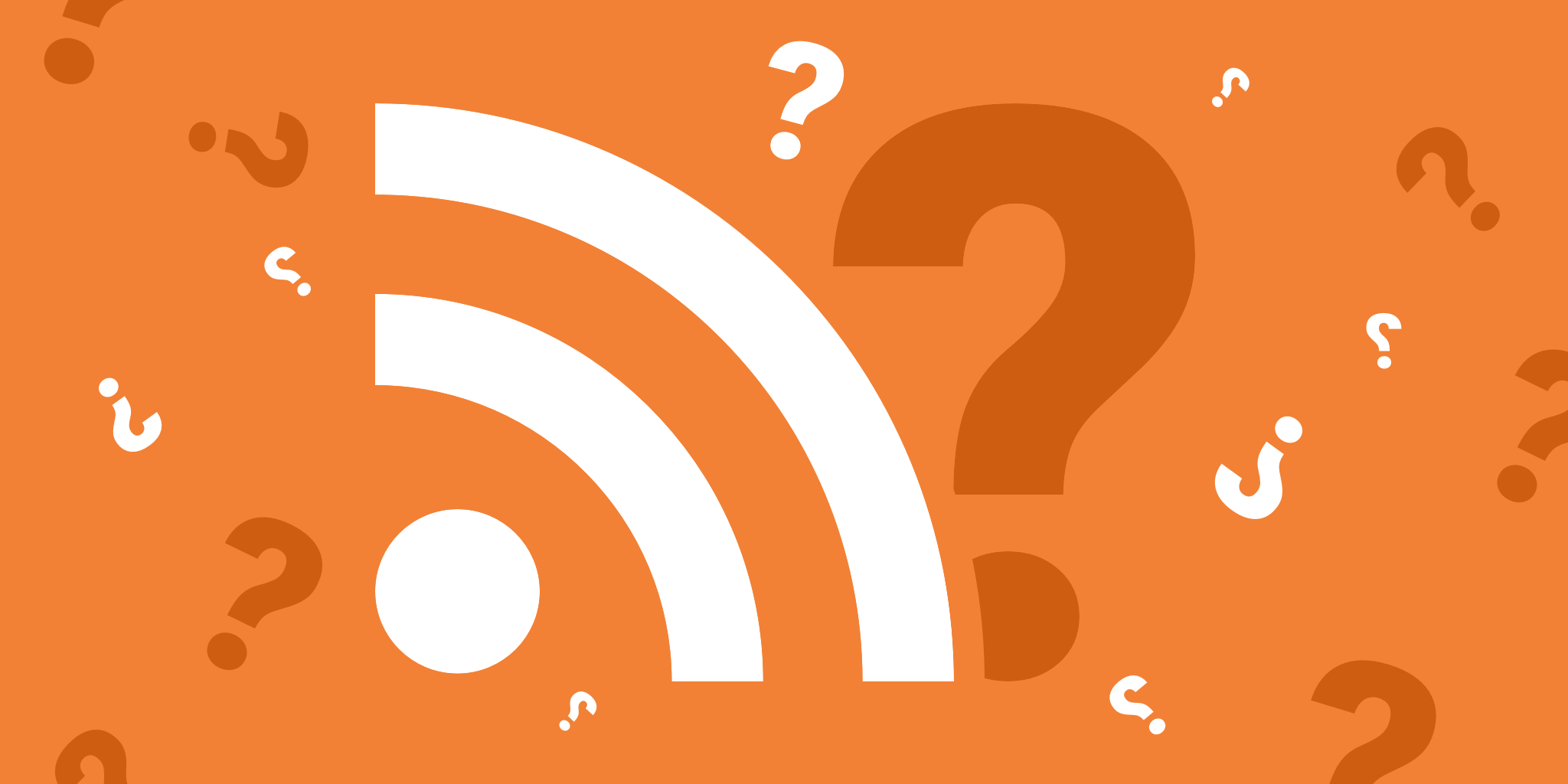 How to create RSS feeds from Twitter?
Twitter – for better or for worse – has risen as the fastest way to track breaking events. Revolutions, scandals, major policy changes, natural disasters and scientific discoveries unravel on Twitter in real time with an audience ready to sound off, add context and build on top of the information that is disseminated. Even on smaller scales pertaining to relevant industry news, Twitter has no rival in delivering news and commentary.
Before journalists even get to publish their material – always shared on Twitter first – they have an opportunity to discuss, start threads and source data, statistics and opinions, upon which they then write their articles and think pieces. Politicians, academics, activists, influencers, scientists and specialists all maintain a presence. Yet, for all its promises of always being connected and be well informed, Twitter has a tendency to overwhelm even the most organised user.
Lists buffer the strain to keep up only so much. Beef up those lists or create too many, and you're out in the wilderness without much of an anchor. Add in algorithms, non-chronological feeds and predominance of most-shared content, and users may very well truly miss out on what interests them. This situation mirrors closely what professionals experience trying to follow too many news sites, blogs and magazines, and the solution to both has been RSS.
RSS has outgrown its initial function as merely a tool to manage one's online reading. Using any RSS reader, you'll discover multiple functions to add curation to your subscriptions and even have social sharing capabilities.
What else has changed is the type of content RSS readers syndicate – a jump from sites and blogs to newsletters, Google Alerts, podcasts and social media platforms in all forms. Twitter can now be mastered on your terms.
Twitter RSS feeds vs RSS feeds from Twitter
Twitter has had an interesting journey with RSS in that it supported RSS feeds on user accounts. Each profile had a Twitter Profile RSS feed icon, which you could directly subscribe to with just one click. However, around 2012-2013 with the launch of New Twitter – a significant upgrade and reimagining of the platform – this functionality was dropped. Twitter went insofar to request that IFTTT remove RSS subscription from their service, which sent a clear message to users:
"RSS is dead!" (Clearly not the case).
You have to understand. At the time, users rallied against the changes, but without success as RSS was being cycled out. You have to remember that these were the years when both Google Reader and Digg met their ill-fated demise. It makes sense that Twitter made a similar move. It's a trend that's continued right up to 2018, when Mozilla famously discontinued RSS support.
As a result, the responsibility to create RSS feeds falls onto users. So when we talk about Twitter feeds, we don't mean built-in Twitter feeds. Rather, user-generated feeds. Champions of RSS have not wasted time in populating the Internet with free, easy-to-use tools, which generate RSS feeds out of any Twitter URL – far beyond just user accounts. Now it's possible to follow likes, lists and searches.
How to create RSS feeds from Twitter
You have two avenues to pursue here – a DIY create-RSS-feeds-yourself approach or selecting an RSS feed reader with the natural support for Twitter.
If managing your Twitter subscriptions and lists is a high priority, then not every RSS feed reader is going to work well. You have to carefully make a selection and weigh the pros and cons to each option. Feedbin, for instance, has developed a rather unique approach to experiencing Twitter and thus become a more specialized tool for Twitter power users.
We're talking about the full deconstruction of Tweets. Tweets pack a lot in a small space – links, videos, multiple photos and hashtags alongside the body of the tweet. Feedbin does all the work to present multimedia in full size. Uploaded pictures are displayed in full size. Videos and gifs are loaded thanks to native YouTube, Vimeo and Instagram embeds. Most importantly subscription to Twitter accounts and hashtags is similar to regular RSS.
However, you might want more features alongside support for social media. Feeder is a solid pick for the task as they make following Twitter fairly simple and straightforward. Inoreader strikes the best balance in offering control over how you follow Twitter accounts and hashtags and then adds a layer of customization, automation and powerful search capabilities that push it to the top of the list, but requires an investment in the paid plans.
Happy with your current reader? You will find practical workarounds to add Twitter accounts and even timeline in your list of RSS subscriptions.
RSS feed from a public Twitter URL
Twitter – even when your timeline has been pruned – has a tendency to hide certain people from your attention in the jumble of replies, threads, liked tweets, retweets and Twitter moments. Don't want to miss out on anything a Twitter power user or expert has to say? Add their feed into your RSS reader and users have a whole family of tools at their disposal to achieve this. However, the single condition is that any URL you want to convert has to be public, not private.
RSS has recognized the ubiquity and importance of the social media platform. It's why there are several third-party services that generate RSS feeds from Twitter URLs after Twitter removed the built-in RSS feeds into posts and accounts. RSS.app has its own Twitter RSS Generator that has a range of settings whether it's for Twitter searches or Twitter feeds of specific users. Copy paste the URL and you have your RSS feed in roughly 5 seconds.
TwitRSS.me and Queryfeed are similar rudimentary tools with the latter having a similar function for Instagram feeds. Zapier also shines with RSS feed generation. The platform enables users to be very specific in the type of Twitter feed you want to generate and then fully integrate with any RSS feed reader of your choosing.
Or you can skip all these intermediate steps and subscribe to Twitter feeds directly through your dashboard with Inoreader. Inoreader offers users the function to subscribe to network search results or user profiles, displayed separately, directly through the search bar. All you have to do is paste the specific URL you want to follow.
RSS feed from tweets liked by a Twitter user
Twitter sources information on users' interests, passions and values, which find expression within what a Twitter user likes and re-shares. To a casual user, there's little value in paying attention to likes other than discovering new voices or relevant content. For marketers, this a goldmine of insights into consumer behavior.
What does your target audience enjoy? What is the type of content that does well? How much do they engage with content you post? Who are the power users with most influence? Who are brand ambassadors that you can collaborate with in the future? All this information can be glimpsed in liked tweets.
That's why you can simply follow tweets liked by Twitter users. This is a feature of the Twitter RSS feed generator by RSS.app we've mentioned above and doesn't require a single line of code. The service has already done all the coding work and all you have to do is type in the @username you have set your eyes on and then click to generate the feed.
Copy the link and add it to your RSS reader. It doesn't get any easier than this.
RSS feed directly from your Twitter timeline
Journalists as well as professionals tasked with information gathering and engagement can find a more powerful way to wield their Twitter timeline. RSS readers further augment your experience in curating and managing your Twitter stream.
A possible motivation behind this decision is to filter incoming tweets or share selected important tweets internally without going through the platform itself – a rather clunky process that involves tagging accounts publically or copy/pasting URLs into private DMs. Inoreader supports users in both scenarios through its superior filtering features and the 'create your own digest' feature.
How do you do this? For paying Inoreader users, this subscription doesn't take much effort. Users can either paste 'https://twitter.com/home' into the search bar and subscribe, or they can head to the Twitter settings once you've connected your Twitter account with Inoreader and click on 'follow your own timeline.'
Don't have the budget for a paid membership? Or you're using a feed reader without the support for Twitter overall? The Twitter RSS Feed service from RSS.app comes to your aid once again. You'll see on the very bottom of the landing page a section called RSS feed of my Twitter Timeline – having signed in for the service with your Twitter account, you can click on the button and get your own custom RSS feed of your Twitter timelines ready. It's a straightforward process that's fully automated and you're all set.
Subscribe to Twitter users, searches, and lists
The instructions and tools we've high-lighted apply individual user accounts as well as lists and specific searches. Zapier is particularly adept at targeting specific Twitter RSS feeds you might want to subscribe to. As a community-centric platform, Zapier saves user-generated zaps into its database so that a new user could add a specific trigger-action sequence, which integrates Twitter and their RSS reader of choice together.
These zaps include monitoring new tweets from users, new Twitter search mentions, new Twitter followers you've gained, new posts in a specific list, new mention of search terms in a specific geo location and even new tweets that contain a specific search term (like a word, phrase, username or hashtag). What's exciting about Zapier is that every possible client and application have their very own set of zaps available. Most of the ones we've listed are meant for Inoreader.
Even without Zapier, Inoreader has proven itself to be a versatile tool on its own and you'll fully understand this, when you apply its tools for curation and automation to further sift through the information coming your way. Maybe you're searching for a specific topic? Maybe certain users tend to overshare personal stories that are irrelevant to why you're following them?
Inoreader meets you halfway through its filters. You have the reader do the sifting through tweets for you by deciding what tweets to show based on what keyword/s they include / or don't include. For lists, filters can prioritize certain users above others. If you're following someone else's public list, filter out those you don't care about.