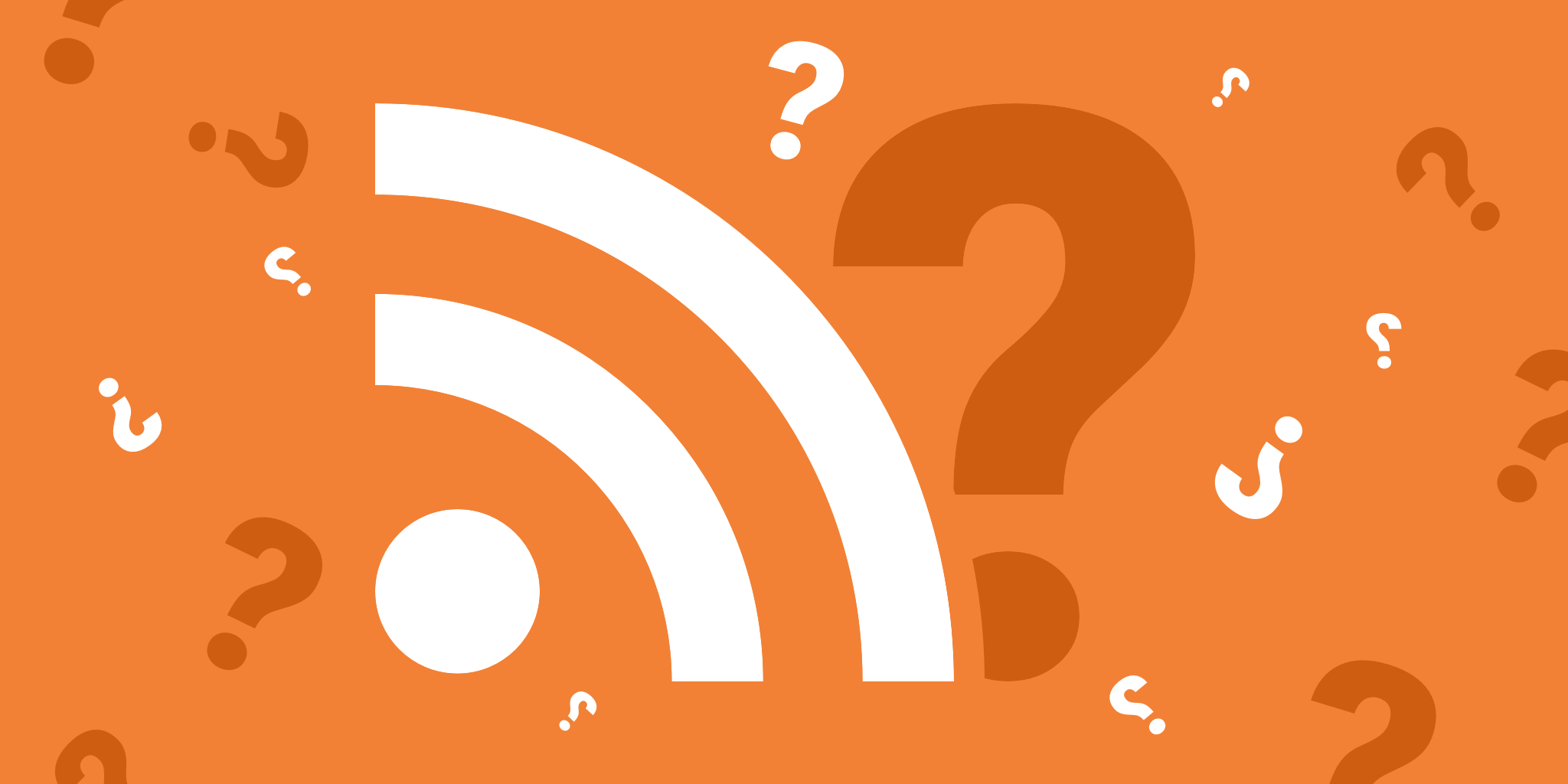 How to integrate your RSS reader with other applications?
Office work has evolved significantly since entering the digital era. A pressure to stay connected at every level during the work day necessitates the addition of more and more applications to devote our time to. There are applications for project management (Trello, Calendar), file storage services (Google Drive, Box and Dropbox), communication apps (Slack, Telegram, Discord), social media platforms… Convenient and efficient on their own, time-consuming when you have to jump from one onto the next.
Before you know it half your day is spent performing menial tasks like data entry, downloading then uploading files, copying article URLs to send to your colleagues. Workflow naturally suffers as a result alongside your focus, because you fragment your attention between applications and are further distracted by constant notifications. It's time to break free from tasks you don't need to do.
RSS proves automation as inherent in the DNA of the Internet. It's the earliest tool for automation as it syndicates content from multiple sites and directs it to a single location, thus significantly cutting won on time spent going through the same websites over and over again.
Turn towards integration with other applications to unlock the full potential of RSS no matter what motivates you to use it in the first place. Perhaps two biggest points of interest to users concern how they can better save articles for later reading outside their mobile devices and what additional mechanism there is to share content with co-workers involved in the same projects.
Save articles with a single click
It's exactly RSS feeds' greatest strength that also poses the biggest challenge for professionals in a dynamic, information-dense working environment, where a significant volume of content needs to be exchanged between co-workers. In this scenario, RSS's stripped-down layout hinders the full experience of the article, because most RSS readers do not display every type of media file on the post itself. This particularly slows down workflow, when you're in a research-focus position.
Although RSS feed readers also offer filtering, starring and save-for-later functions, the focus falls on the individual UX experience. Yes, there are sharing options to post important articles on social media platforms or generate your own internal newsletters, but there are other ways to maintain a solid workflow where co-workers have the opportunity to access important information privately at their own pace. RSS as a technology integrates well with other types of services to optimize the usefulness of content syndication for a group.
Although in some instances you're able to manually achieve automatic communication between your RSS feed reader and another service, the easiest way is to turn to the automation powers of platforms such as Zapier and IFTTT.
Pocket integration
RSS readers redirect information from multiple channels into a single location, whether you're on a browser at your desk or on any mobile device. The convenience of feed consolidation, however, ends here as once you've read an article it often disappears from your feed altogether, though there are feed readers out there with archival functions. What's missing is the chance to bookmark the most important articles and media for a later time.
Enter Pocket – the service that takes the concept of bookmarks to a whole different level. This free service allows users to save images, videos, news items and articles with a simple click of a button. You carry all your saved content in your pocket (pun very much intended) wherever you go. The best aspect is that Pocket can be installed as a mobile application on devices and as an extension on your browser. You're never without the means to save an article that's really important to you.
However, to use Pocket to save an article from RSS involves extra tedious steps we can do without. Pocket luckily supports integration with RSS and users can create a trigger event in order to save important articles to their Pocket account. There's a detailed step-by-step process on how to set up your RSS feed reader so that you migrate your favorite content to the one place you know you'll never lose it.
Evernote and OneNote integration
Working in big teams requires the continuous exchange of information. You might want to send interesting and relevant articles to colleagues, but rather waste time with individually sending the link to personal chats or spam a work channel on Discord, you might want to look into how you can harness the power of RSS along with Evernote or OneNote. Research and collaborative work become a breeze when you have the option to seamlessly migrate important news items and posts to your accounts for archiving.
You can effortlessly store RSS feeds in your Evernote account either by emailing them or through automation services like Zapier. Through Zapier, you can create a trigger event that saves a new post from an RSS feed into a new note. There's even automation that allows you to group new posts into a daily digest and only then be uploaded into Evernote to make reading manageable. The same process applies to OneNote accounts as well, whether you choose to proceed via email or an automation service like Zapier or IFTTT. More on those platforms at the end of the article.
If you're expecting new notes from coworkers on a big project, you can rig the automation in the opposite direction so you receive a new post in an RSS feed notifying you of a newly created note.
Google Drive and Dropbox integration
In the workplace, Google Drive and Dropbox are ubiquitous platforms for file storing, sharing and synchronization. Both function as a private cloud and every office worker knows at least either to an intimate degree. Google Drive and Dropbox are convenient and effortless. The intuitive UI and functions optimise workflow in a natural way. Users who rely on either (or both) service on a daily basis then find it particularly useful to integrate RSS in the equation.
Google Drive and Dropbox allow themselves for automation and establishing the above mentioned if/then trigger event. Select the feed you want to monitor and set the trigger – a new post pops up in the RSS feed. Once the trigger event occurs, Dropbox will generate a text file, which contains the entirety of the article. Google Drive behaves quite similarly in it captures the file attachment from the post and uploads it onto a folder on Google Drive.
This integration extends beyond simple text files. If you're invested in an image RSS feed, you can have both services save the image as a separate file and store it in a folder of your choice. Such integration goes beyond saving content from your RSS feeds as you can feed new activity from Google Drive and Dropbox into a custom RSS feed.
Powerful automation
Having RSS in your toolbox cuts down on the time spent going through websites' feeds and adds extra valuable minutes better spent on your actual workplace responsibilities. RSS optimizes your day-to-day, grants you control over your information channels and declutters your email from all the unnecessary newsletter.
But menial, repetitive tasks still exist and they de-accelerate the overall workflow. Why spend time copy-pasting article URLs to Slack or Telegram, when you can have them delivered automatically to your work channels with a simple command. Although RSS is in itself a powerful automation tool, you need some assistance in automating what comes after you've done.
Figuring out how to incorporate RSS feeds in your workflow further only opens the doors to what you can achieve through connecting applications to each other. Communication between otherwise unrelated applications is a trend gaining traction and there are platforms that rise to the occasion. Centered around usability and simplicity, services like Zapier and IFTTT invite users to design a workflow process that suits them to a tee.
Zapier Integration
Zapier is one of the two platforms I've mentioned in the article. This service allows for workflow automation through individual commands (called Zaps). The logic is simple. An event happens in one application, which serves as the trigger, and immediately this trigger activates an action in a different application. It's an automatic process and you don't have to even think about it.
For instance, you receive an email in Gmail with an attachment and decide you want attachments to be instantly uploaded in Dropbox, Google Drive or any similar file storage service. Zapier empowers users to keep Zaps as simple or as complex as possible. Why stop at two applications? Maybe you want to receive a notification through a communication platform like Slack or Discord.
Users don't need to know any coding to automate their workflow, but rather follow the individual steps of choosing the applications, triggers and actions. Nothing more. Zapier further makes it easy to users by keeping a vast library of pre-made Zaps for its vast catalog of 1200+ applications.Do not think it's only about communication, file sharing or storing though. Zapier offers a lot of Zaps for RSS users as well. Just take a look at the menu for Inoreader.
The good thing about Zapier, if there haven't been enough already, is its affordability. A total of five monthly subscription plans range from free to $599 per month based on the scale of operations and according budget. If you're a freelancer and want just a little bit of help, Zapier has your back without having to pay a single cent.
IFTTT integration
Similar to Zapier, IFTTT (aptly named If This Then That) establishes channels of communication between different applications to automate workflow. As well as being web-based, IFTTT operates on Android and iOS devices. Users are able to develop their own trigger events (called applets) or dive through the impressive backlog of user-created applets for different applications.
Creating 'if / then' scenarios does not require any prior knowledge in coding and the service is quite intuitive. Discover RSS integration to apps beyond what we've discussed above. Applets for Tumblr, Trello, Pinterest, Twitter, Instapaper and Calendar are also available.
IFTTT was free to use until September 2020, when the service introduced a monthly subscription fee. Right now, free accounts allow the use of up to three applets, after which users can upgrade to a Pro account. A move that has more to do with the direction IFTTT has adopted towards IoT integration. You'll note that the four main categories of solutions are Fintech, Smart Home, Energy and Subscription Services.
Integrately integration
Integrately is an automation platform that saves your time with millions of ready-to-use, 1-click automations. It has a zero learning curve, meaning you don't require technical knowledge or coding skills to use this platform. All you need to do is select the required apps and connect them by setting the trigger and action. The concept is straightforward: when a specific event occurs in one app (the trigger), it will automatically activate a corresponding action in another app. Using Integrately, you can connect Inoreader with more than 1000+ applications, streamline your workflows and increase your productivity significantly.
For example, if you are an influencer planning to increase audience engagement, connect Inoreader with your social media apps and automate sharing niche-specific news feeds directly to your social accounts. Similarly, if you are a blogger, you can connect Inoreader with WordPress and automatically post relevant news to your blog, saving you the time and effort of manually posting updates. You can check the full Inoreader integration list here.
Integrately offers a 14-day Freemium trial, after which you can reap the benefits of automation at just $19.99/month. However, it's not just the pricing that rolls the eye toward Integrately. It is also the easy-to-use automation builder, several formatting options, 24/5 prompt customer support, and a dedicated automation expert at no extra cost, which has made thousands of users switch to Integrately.