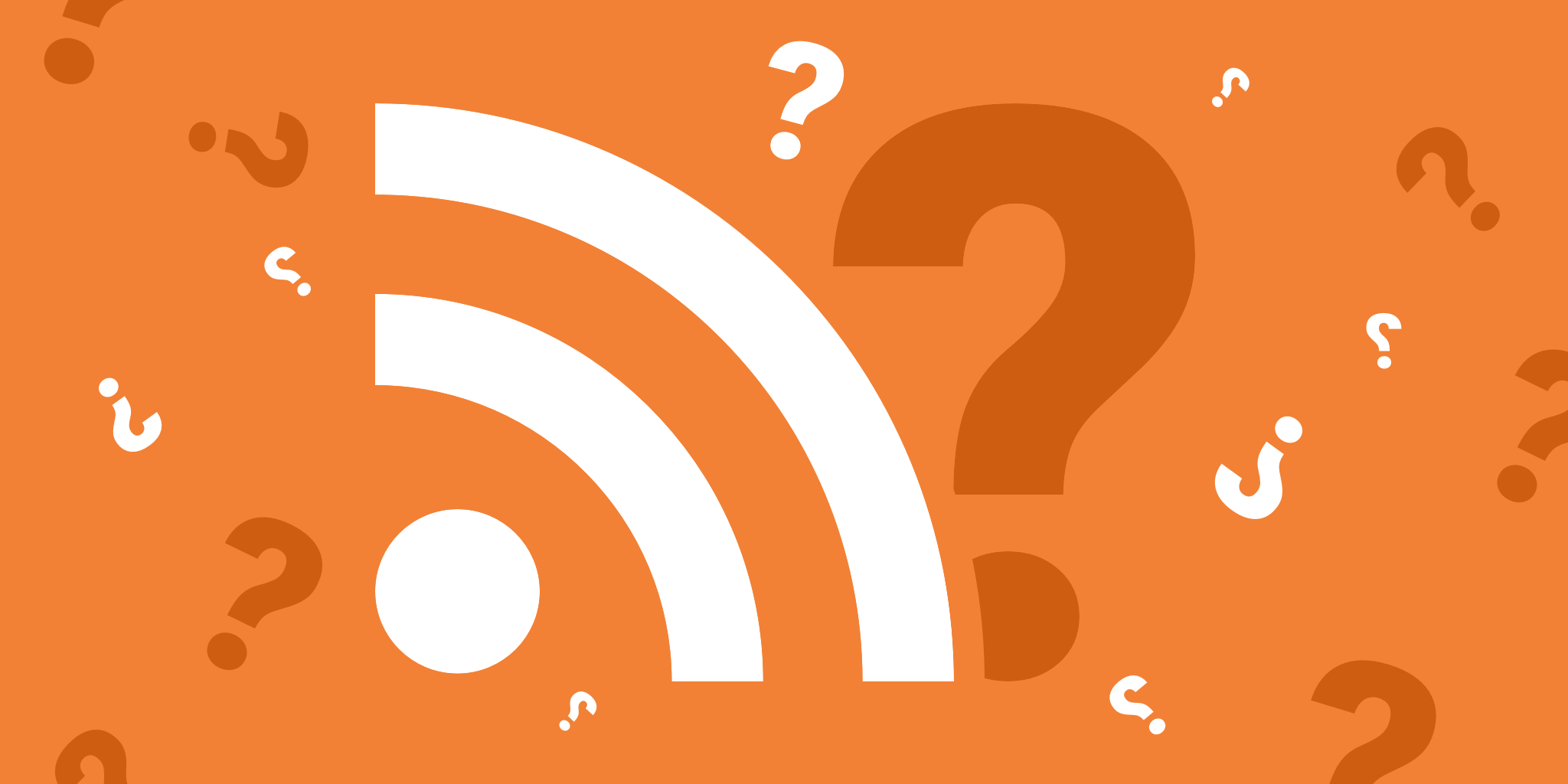 RSS Automation: How to use your feeds for business?
Perhaps you've heard RSS pop up in conversations within your professional circles in recent years and you're going to hear a lot more about this mostly forgotten protocol. Tech experts have been talking about a RSS revival and facts are facts.
The only way forward for a brand in 2020 and onwards is to go back in time (isn't it ironic?) and back to basics with the fondly remembered and criminally underused RSS. It wasn't long ago when RSS used to rule the world and for a good reason. It was just so convenient and it can still very much be, even if you're as of yet unsure how it can support your business goals.
You might have been sleeping on RSS, but RSS hasn't been sleeping at all. RSS readers have used all these years going through a startling evolution sparked by the need to accommodate what the Internet looks like today. Today, RSS is a powerful tool for discovery, curation and automation, which gives your brand a competitive edge.
Social media has dropped the ball in terms of efficiency and transparency.
RSS readers are here to pick it back up again.
What is RSS automation?
RSS, in itself, is one of the earliest forms of automation. Here is a single channel, which receives all new posts and updates from multiple websites. Simple, streamlined and convenient – RSS has been the original tool for curation and even though the early generation of RSS readers didn't support advanced filtering options and lacked real-time sync with the publications they followed, today's models allow you this and so much more. One stream of data coming your way. One user interface.
But – for those who need a refresher on the subject of RSS and RSS readers, a handy glossary:
RSS: 'Really Simple Syndication' (Rich Site Summary, depending on your preference) is a protocol that consolidates the activity of multiple websites into one feed.
RSS feed: Websites encode their activity into XML in the HTML code of websites and are visible to RSS readers, which crawl through feeds and update them in an RSS reader.
RSS reader: The client that reads RSS feeds and displays them in a user-friendly UI. These can be either web-based or as stand-alone applications, available both for mobile devices and desktop.
Adding feeds to an RSS reader is a fairly intuitive process and many current readers have made it all the more efficient for today's breakneck work pace.
How to use your RSS feeds to improve your productivity?
Receive articles, posts and news as they're published and from all sources you follow. This is the initial promise made by social media platforms, and it was so – at least in the beginning. The last several years saw major changes roll out with fundamental alterations to our browsing experience. Chronological feeds are now a thing of the past, leaving users at the mercy of algorithms, which subject us with the same content over and over again. Said algorithms create custom bubbles that constrict access to other sources users wish to see as well. Where do we even start on the subject of sponsored content?
RSS removes all of these inconveniences. You receive exactly what you've subscribed to and see it the moment of release with none of the clutter and none of the distractions. Goodbye to all the incessant notifications that make up the soundtrack of your day at the office. You'll be thrilled to learn RSS readers now come with additional filtering tools (folders, keyword search and colored highlighting), which further enables customization of your feed. This type of functionality is life-saving for professions like marketers, journalists and public relations professionals, who are up to their necks in information and data at any given moment.
That's just the start. Readers come with so many features. Inoreader has powerful Rules and Filters that further automate your experience. Filter content by author name, attachments and keywords in the title. Another handy aspect of the automation process is the automatic redirection of articles based on set criteria to email and instantly sharing to other services.
Manage your emails and newsletters
It is a widespread myth that Email contributed to the downfall of RSS in tandem with social media, because websites opted for newsletters and promotional emails to inform readers of their latest content without readers having to make the jump to a landing page. Sounds simple and reasonable, right?
It all starts innocently enough until you subscribe to one newsletter too many and websites overstay their welcome by bombarding you with multiple promotional emails per day. What's left of your inbox is an unscalable white wall of unread emails, wherein your work emails are lost. It's no way to work and RSS readers undo the chaos.
RSS readers are the perfect vehicles to migrate your newsletters and other subscriptions to, because then you're on top of your actual work emails and have a way better alternative of browsing this content. Skimming over titles until you find a useful and relevant article without the tedious repetition of opening an email and skimming through. There's also an added bonus of structuring your time better to read newsletters, because you eliminate sporadic email notifications throughout the day in favor of a blocked-out time in your day to peruse them altogether.
Get updates about topics you care about
News aggregators have this function built in – you're able to stay on top of developing stories as they unfold and you have the opportunity to narrow down the industries and topics you follow. The current generation of RSS readers have mastered this function and more often than not your dashboard will have this feature integrated front and center. You are in charge of how many topics you subscribe to and you're able to read the latest from a variety of sources, even ones you don't follow. That's one of the best parts of the RSS reader experience. You have access to a lot more content without the additional clutter.
Inoreader grants you unrestricted control over what you're able to learn on a specific topic by giving users several search options. Active Search creates a deep search on a narrow topic that's refreshed regularly and you're able to create an active search from a specific article. You get all the benefits of going down the Google rabbit hole without any of the effort. Global Search, on the other hand, broadens the scope of your search to every public feed that's indexed by Inoreader, thus giving you a thorough look on any topic.
Discover experts and thought leaders
Learning how to optimise advanced search options within your RSS reader gives you a chance to scout through what else people are reading that's highly influential. Especially on platforms that you don't frequent as much. YouTube has seen a pick-up in professionals and experts who make their own channels to discuss their industries in a long-form narrative. Platforms like Medium are also a popular hub for experts and thought leaders of today to share their expertise and insights. Through search, you're able to easily identify new voices worth a follow and then incorporate their social feeds like Twitter into your RSS feed.
More than just manual search options, RSS readers employ other tools for discovery. Inoreader has a highly popular feature called Sort by Magic, which does exactly what it says. You discover exciting new writers and experts within your fields of interest and professional circles. Sort by Magic is a play on sorting articles by popularity within any given topic but adds another layer beyond public engagement – namely your reading habits. This way Inoreader perfectly narrows down what will interest you… as if by magic.
How to use RSS automation to better facilitate your operations?
Control over your feed translates to control over your operations. In competitive industries (though only few industries aren't truly competitive these days) the opportunity to maneuver as soon as the tide shifts is what determines the winner at the end of the day. You never know when you'll be in a perfect position to respond to a situation and strike for an opportunity, whether that's to reposition a product or lend your voice to an important conversation in your industry. Hence why you can't afford to lag behind any new industry developments, news and announcements.
Many have spoken about the general transition into the era of Corporate Social Justice and that's a task that demands companies be plugged-in into the demands of the people they sell goods and services to, as well as their employees. You have to keep your fingers on the pulse of what's happening in your industry on all fronts – social and professional. RSS enables you to keep in step with the narrative as well as keep an eye on your company's performance. This is where you can take advantage of another technology that traces its origins back to RSS – tools for social listening.
Monitor your brand
It takes a lot more to grow your brand than counting mentions on social media and responding to direct messages with witty remarks. What you know about monitoring your social media channels is only scratching the surface of what's possible through the proper automation and analysis tools.
Social listening tools are aggregators that gather data on mentions of your brand online (these can be of your company, of your products or of your marketing campaigns and can take place anywhere from Instagram all the way to review sites) and perform deep analysis to secure powerful insights on your brand's digital wellbeing.
Although you can create a primitive Google Alerts and feed this feed into your RSS reader, social listening tools give you access to all publically available data regarding your brand. Rather than only counting metrics, social listening enables you to capture the essence of what is being said.
This way you know exactly how your audience perceives your brand. Most importantly, you're in a position to guide this conversation to your favor.
Plan better campaigns
What's even better than knowing your brand's position in the corporate food chain?
Making sales!
It's here that having access to the data mentioned above affects your company's trajectory on a strategic level. Armed with what you know about your customer persona, their likes and dislikes, and your competitors' successes and failures you're able to plan successful campaigns above and beyond those you've run in the past.