For a long time, Inoreader allowed you to save any article to read-later and note-taking applications like Pocket, Instapaper, Readability, and Evernote.
This gives you the ability to curate interesting finds on the web beyond the internal capabilities of Inoreader. We know that power users love the share data between apps, to integrate, and to make their own unique workflows.
That's why today we are adding a new member to our family of integrated services – Microsoft OneNote!
To start, head over to Preferences -> Share, Save & Login and connect your account: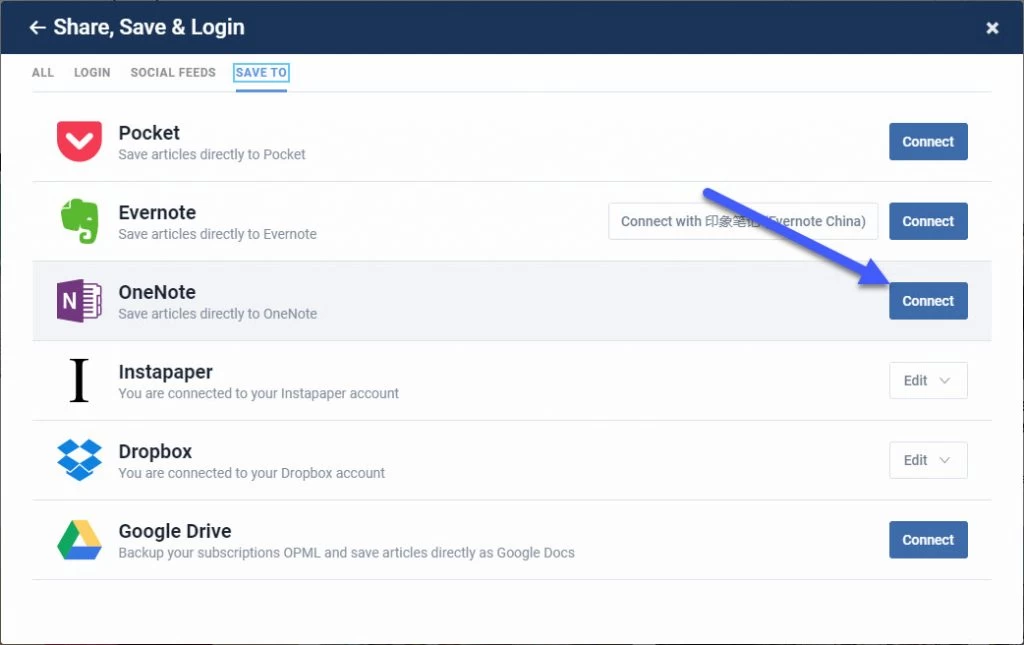 After that, under each article title, you will have a new button. When you click it, it will instantly save the article to your OneNote account: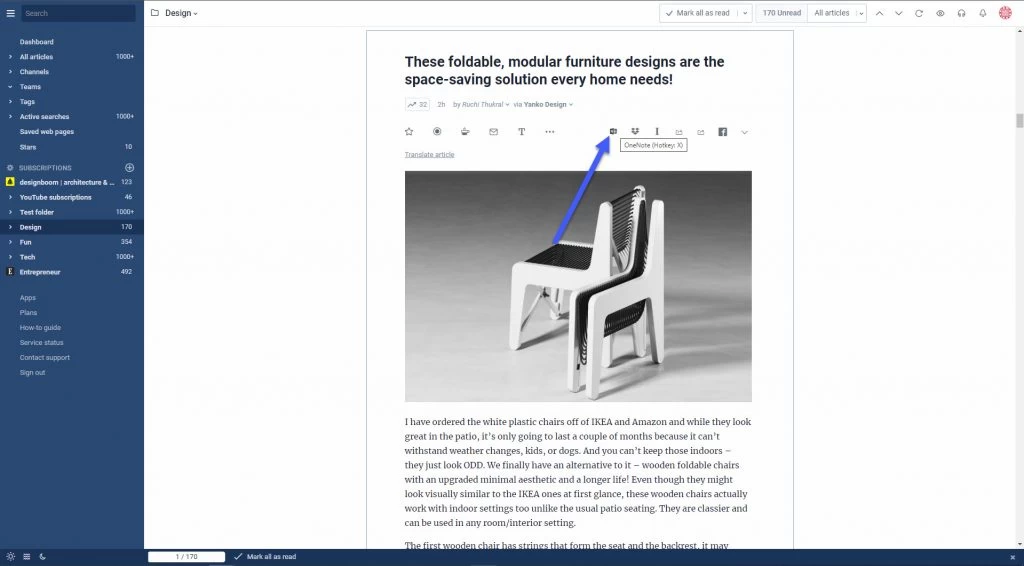 You can of course choose in which notebook and section you want your article to be saved and you can set your default in Preferences -> Share, Save & Login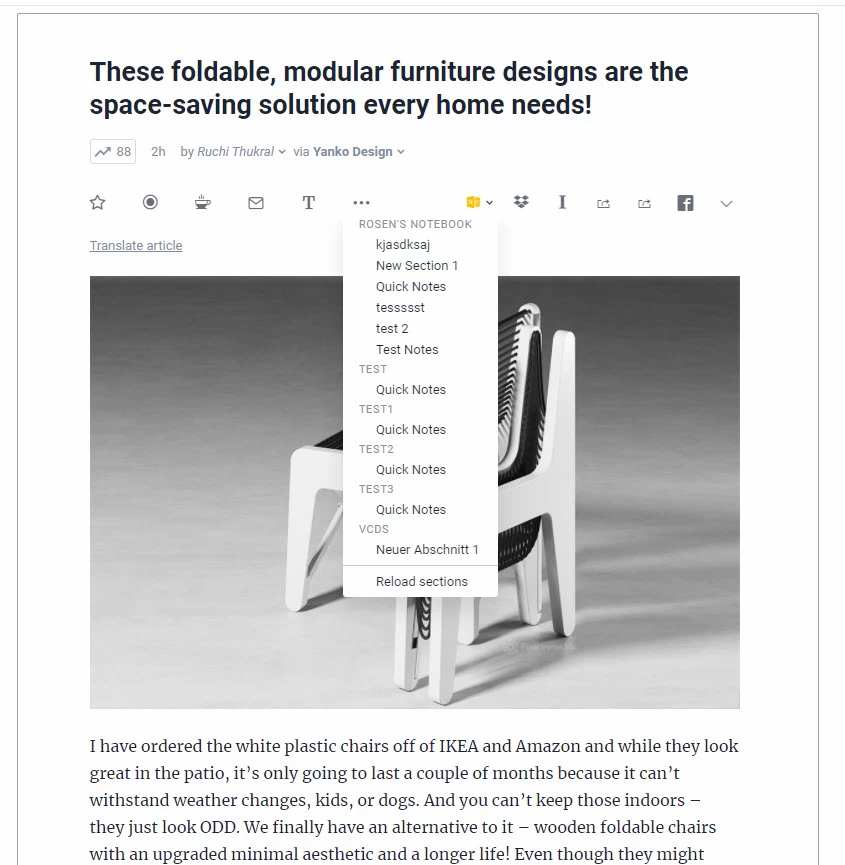 You can even use "Send to OneNote" as a new action in your
rules
: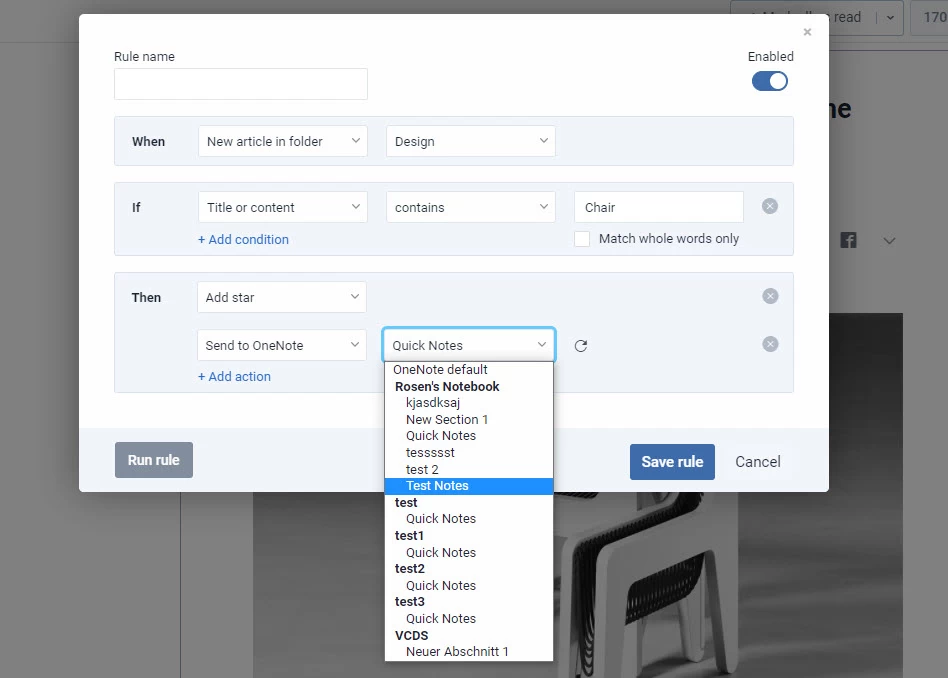 Our mobile apps also support OneNote, so you will be able to effortlessly save articles when you tap on the Share button in articles controls: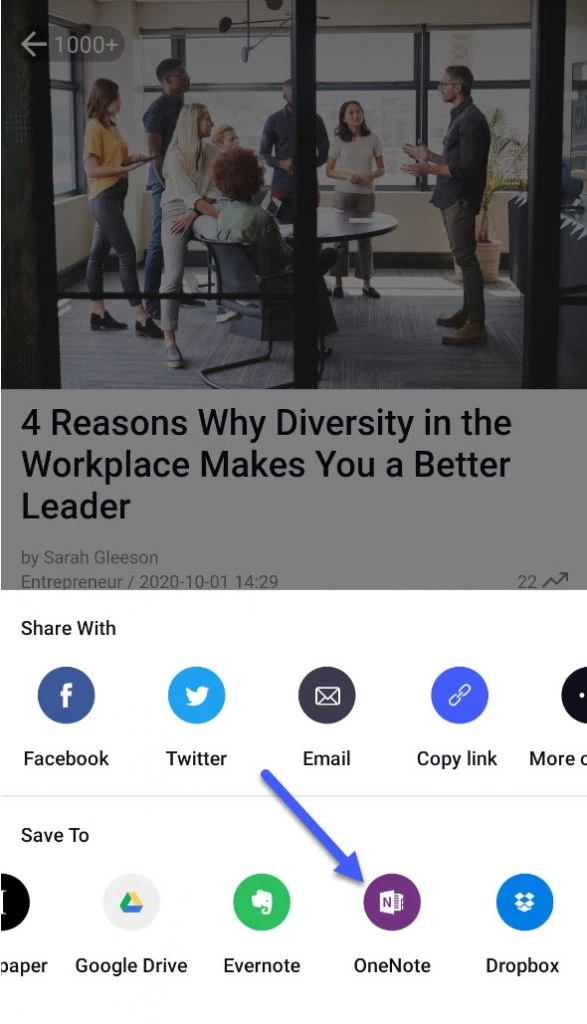 OneNote integration is available to Plus and Professional users, but if you are a Basic user, you can start a one-week trial to test it out before deciding to upgrade!
Update January 20 2015: OneNote integration is now available to all users!
—
The Innologica team