Meet your Dashboard
The dashboard can turn into the most useful part of Inoreader – with it you can have an overall glance at your information flow and the newest bits of content. The dashboard contains a set of gadgets that can show you new or helpful information about your content. You can create different dashboards for the different ways you use Inoreader, for example a dashboard for your work-related content and a dashboard for entertainment and fun – then you can alter between the two on weekdays and weekends.
The default dashboard contains the newest articles in your most read feeds, currently trending articles, recommended sources based on your subscriptions.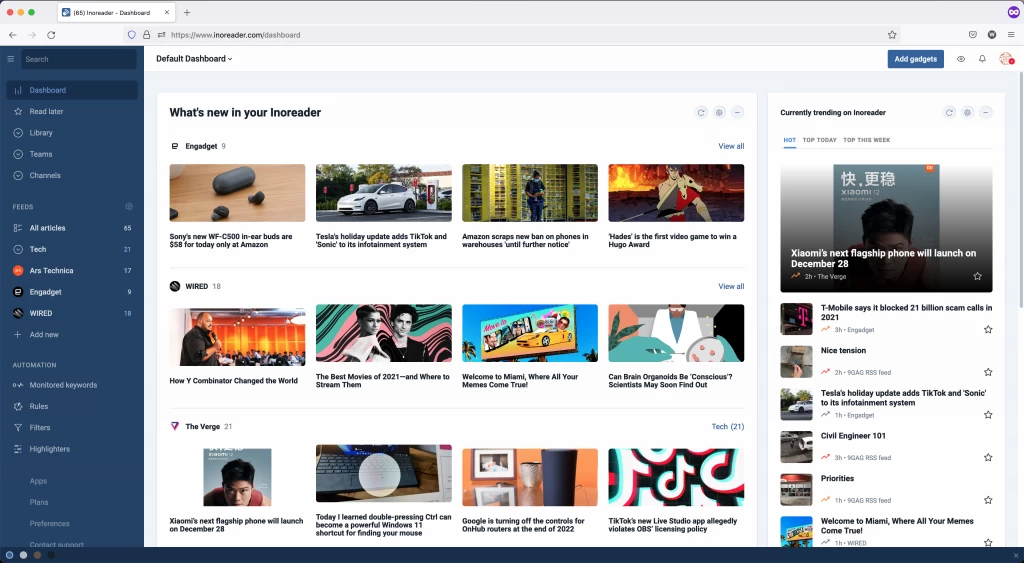 Customizing your Dashboard
If you want more information about your content, you can customize the dashboard. This feature is available to users with
Supporter and Pro accounts
. 
You can also 
get a 14-days free Pro trial
 to test this and many other benefits
.
You can add some gadgets, rearrange the placing of elements and dashboard view, and set everything up the way you like it.
You can add any gadget from the top right of your dashboard: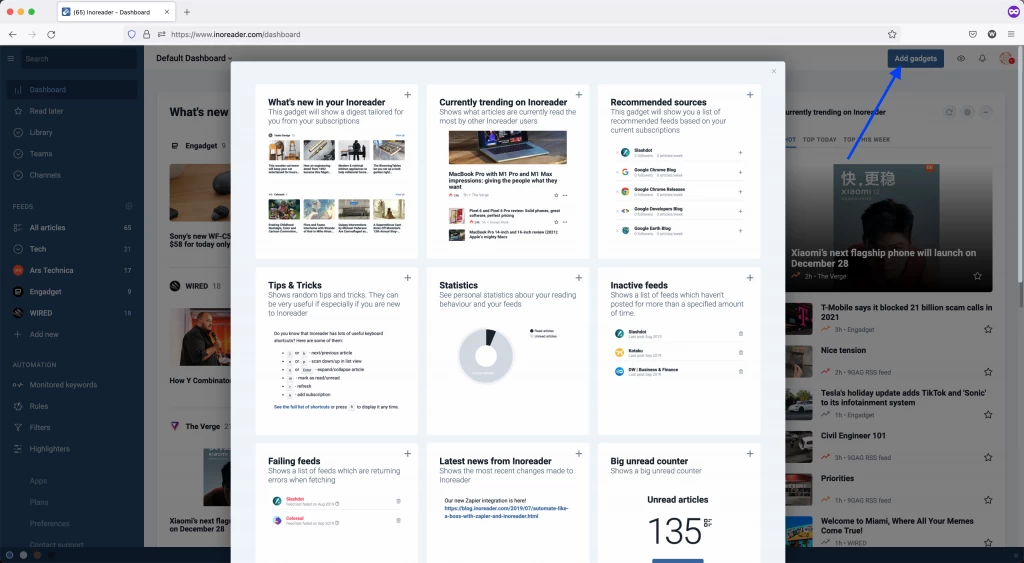 After adding the gadget, click the gear icon for additional customization options: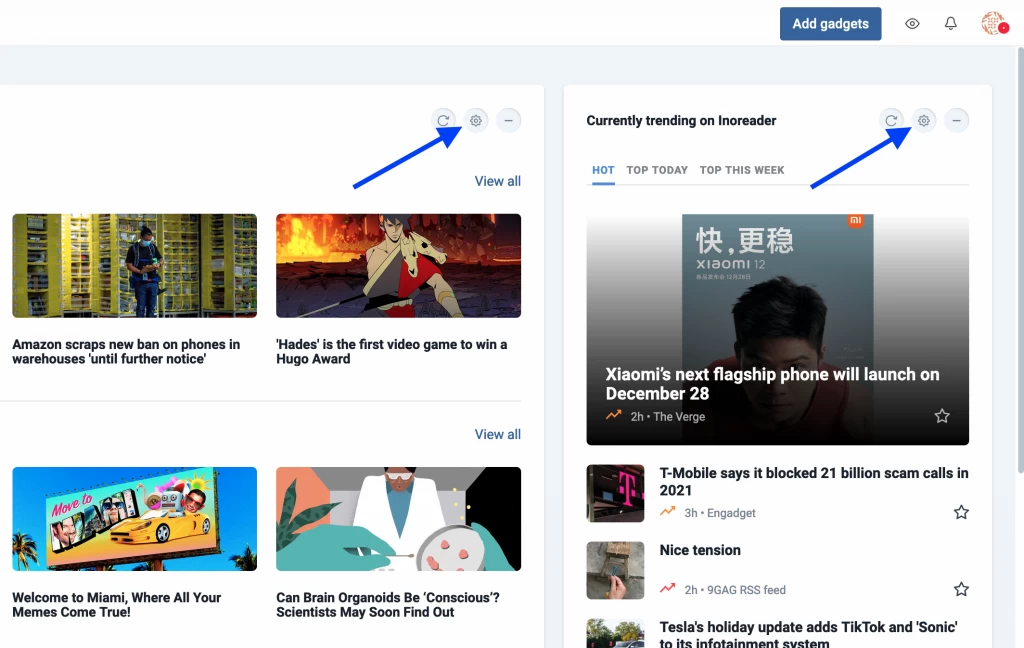 After adding all the gadgets you need, you can rearrange them in any way you find useful. Just drag and drop the top of the gadget to place it somewhere else. You can change the overall layout of the dashboard by clicking the eye icon at the top right-hand corner: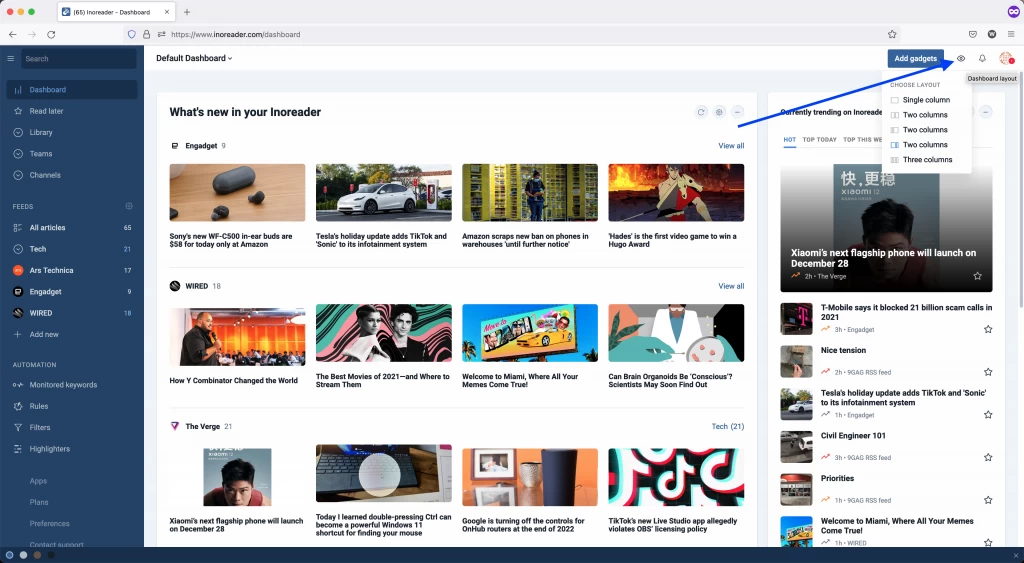 What can you use gadgets for?
The multitude of gadgets will let you see the most important information about your Inoreader:
New content at a glance: you can see the newest content from your most read feeds or the most recently updated feeds (What's new in your Inoreader). If you want to see a more compact list of articles, you can add the New articles gadget – you can choose to see a list of all feeds, a specific folder or feed. You're able to add a gadget with recommendations about new sources that might interest you, or see the latest results from your active searches. You can also add gadgets to see the latest news from our team and the most recent platform changes.
See how you read: you can add a gadget with your reading statistics over time, a large unread counter, as well as additional information about the latest matches with your rules, a list of inactive or failing feeds.
Recent changes: check out your recent activity with gadgets for the recently read, liked, starred and commented articles, as well as your most tagged articles.
You can use the same gadget several times within a dashboard, and visualize different sections – for example, new articles of different folders.