As we live in a multimedia age, when we set out to make Inoreader a full-power content manager, we had to broaden the scope beyond traditional text content. Many users consume content in audio form and podcasts are truly a great way to learn new things, follow cool discussions, or get the latest news. You can enjoy audio content straight in Inoreader, thanks to our Audio player – and here's how to get the most out of it.
You will find the audio player options present in all articles that contain audio attachments (enclosures). If there is such a file, Inoreader will show you the player controls. You can choose to play the audio straight away and even play it in the background, so you can keep on reading articles while listening.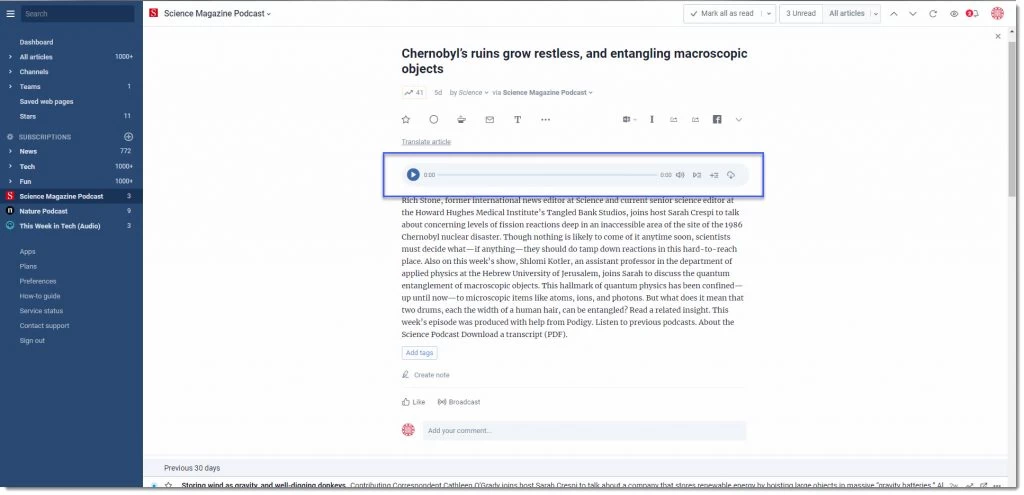 If you already have a set playlist, you will also see the Enqueue button to add the file to it.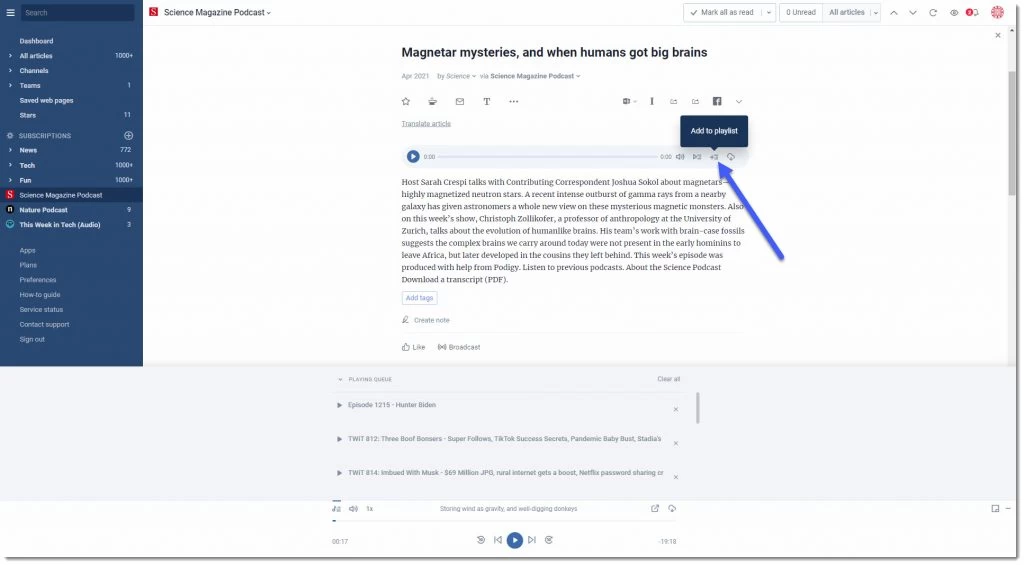 Once you play a file in the background player, you will see the player in your Inoreader. You can minimize the player and continue working while listening to the tracks. In the player, you'll see controls, letting you open the article associated with the track, download the audio file or remove it from the queue: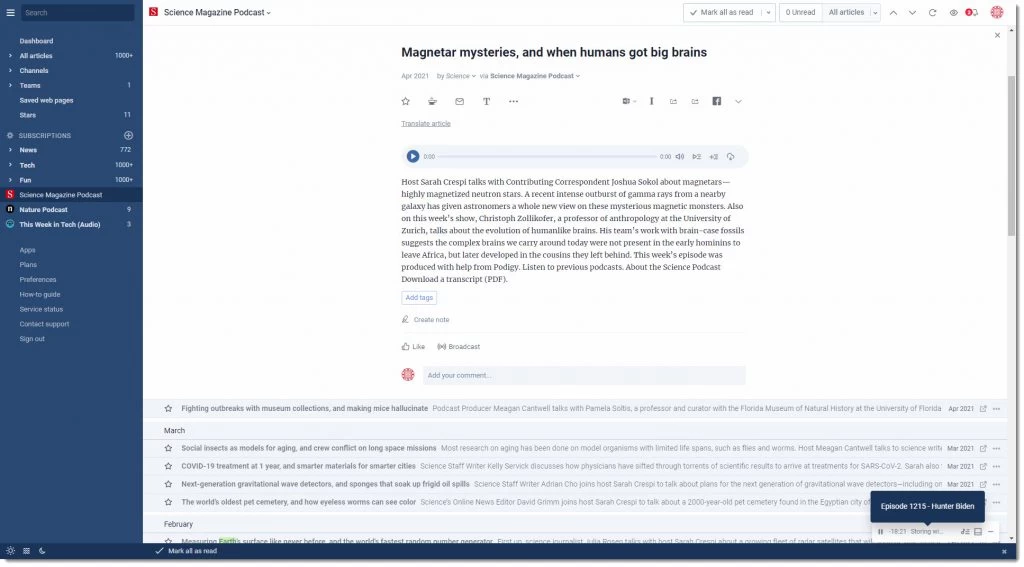 When you minimize the player, you can open it at any point from the icon that appears on the bottom right-hand corner of your reader.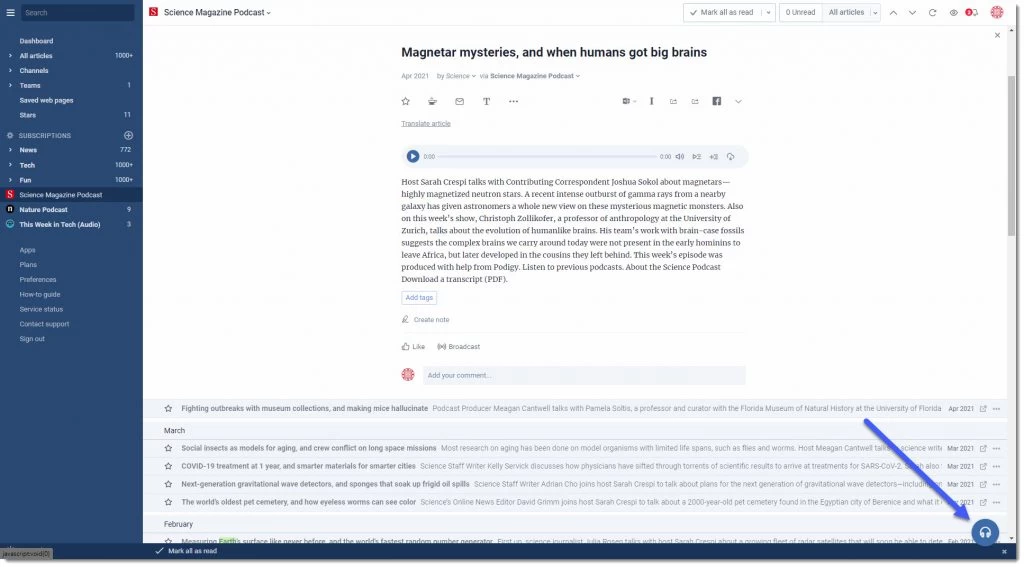 If you're looking for new content to add to your audio player, you can find great podcasts in our Discovery section. If you want to know more about optimizing your work with Inoreader, check out the rest of our How-to posts.