Back to Blog
Follow Facebook pages in Inoreader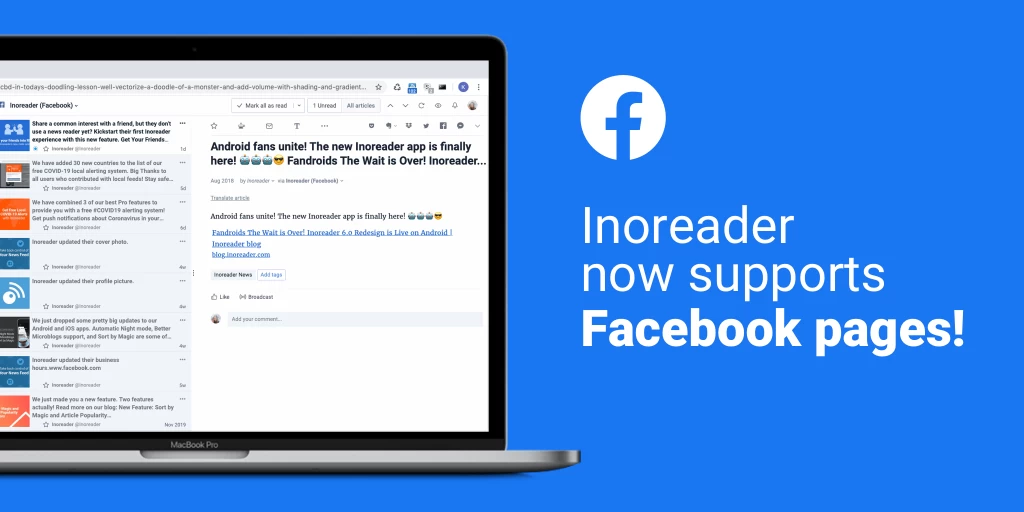 We know that many people get their news primarily through social media. Nowadays many brands, celebrities and public figures break news on their Twitter profiles or Facebook pages and that's a surefire way for journalists and fans alike to keep track of updates. We've always strived to give you access to all the content you want, be it a blog post or a social network update – and today we're adding to the family of social subscriptions with feeds for Facebook pages.
Facebook is a very dynamic network and updates flow in all the time. This makes it really difficult to stay in touch with some of your preferred sources – no matter how limited your Facebook network is, you are still bound to lose some news in the news feed flow. Of course, you're able to get notifications for posts by specific pages – but wouldn't it be easier to get all the posts straight in one place – say… in Inoreader? Starting today, you're able to do just that.
You just have to click the Plus button in the sidebar to add a Facebook page.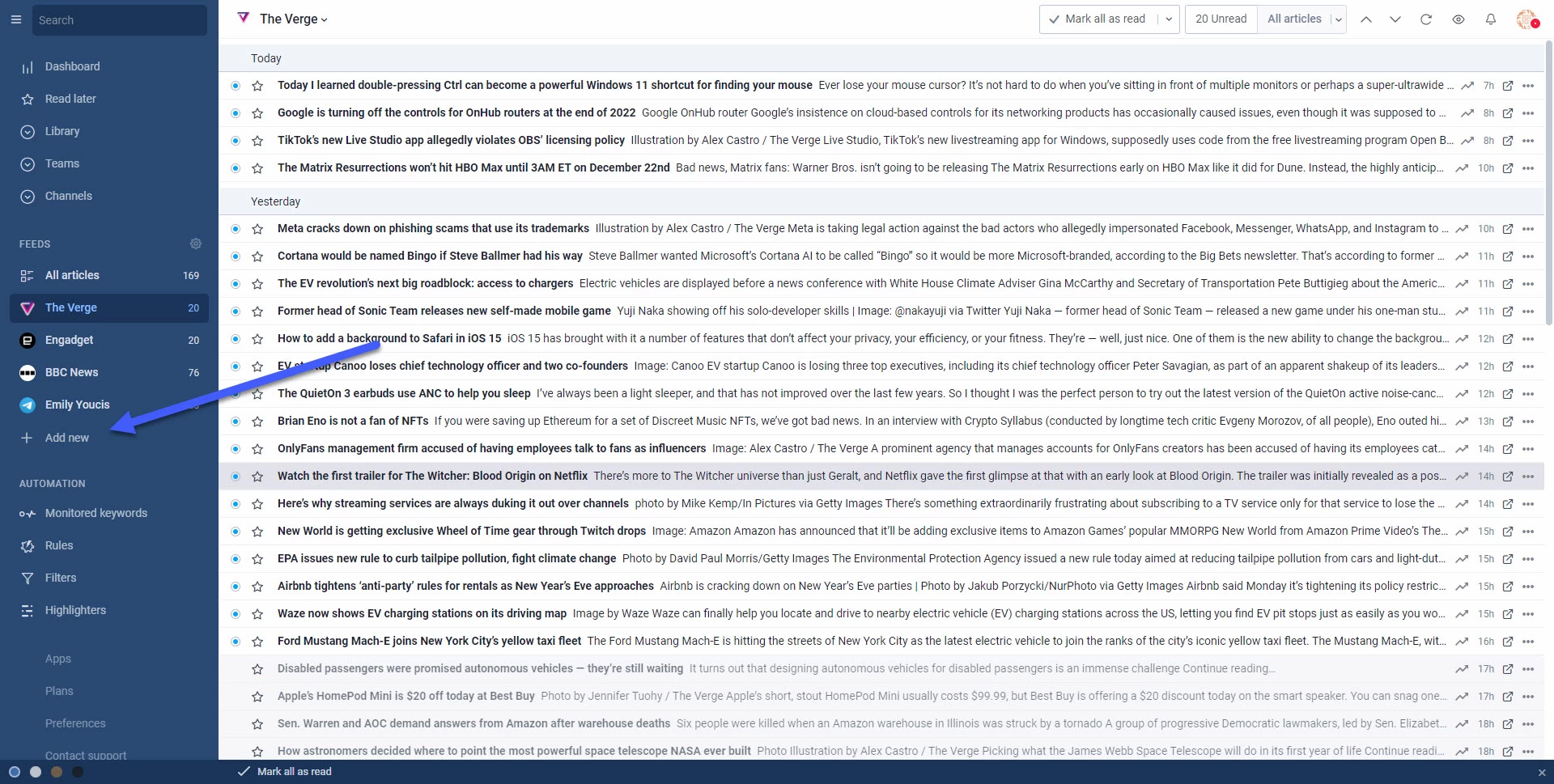 You can also link a Facebook page simply by pasting the URL in the search bar in the upper left corner and press Enter: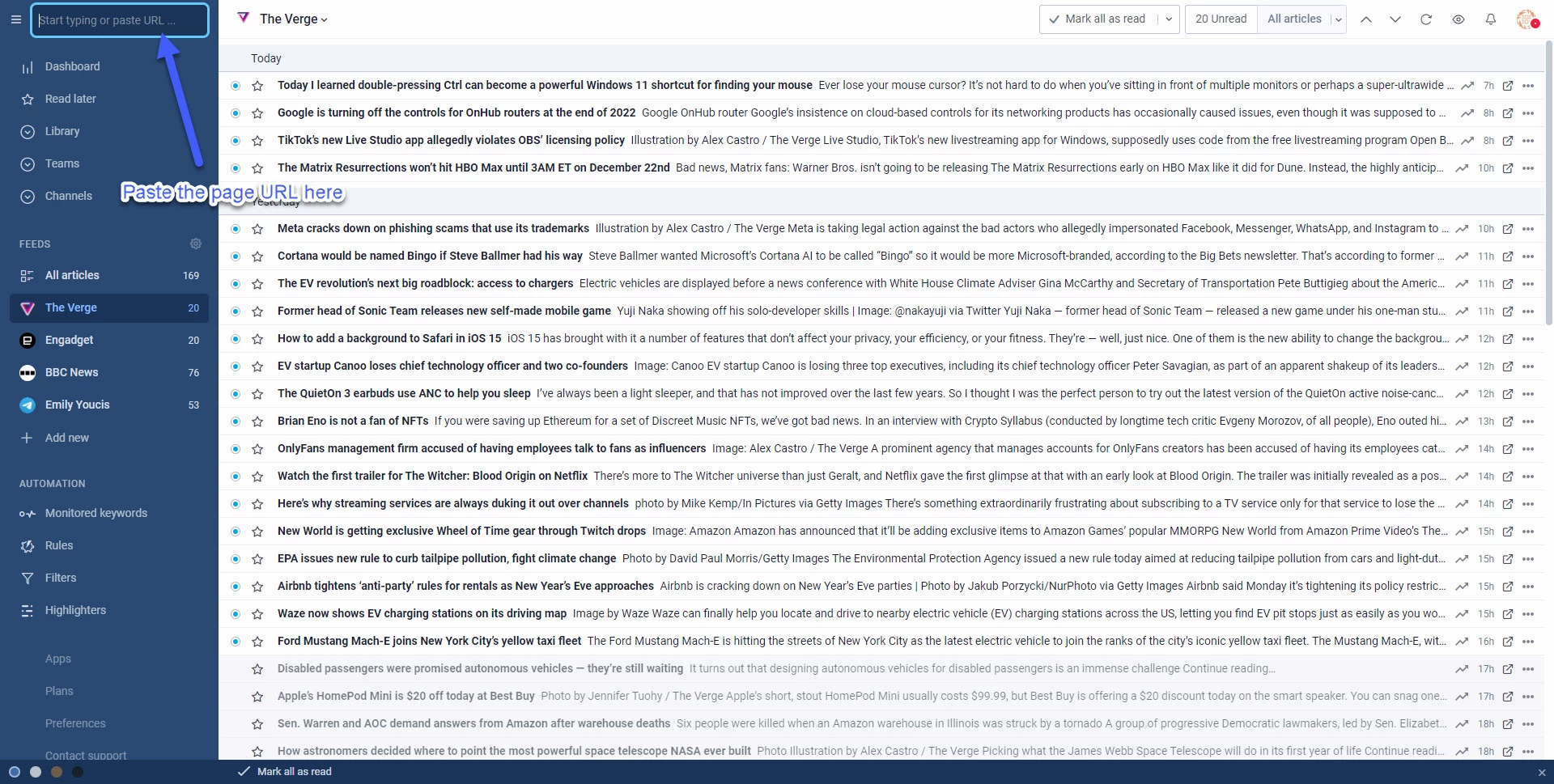 If you haven't linked your Facebook profile to Inoreader, or have done that some time ago, you will see a prompt to connect your account – just click the link and approve the app: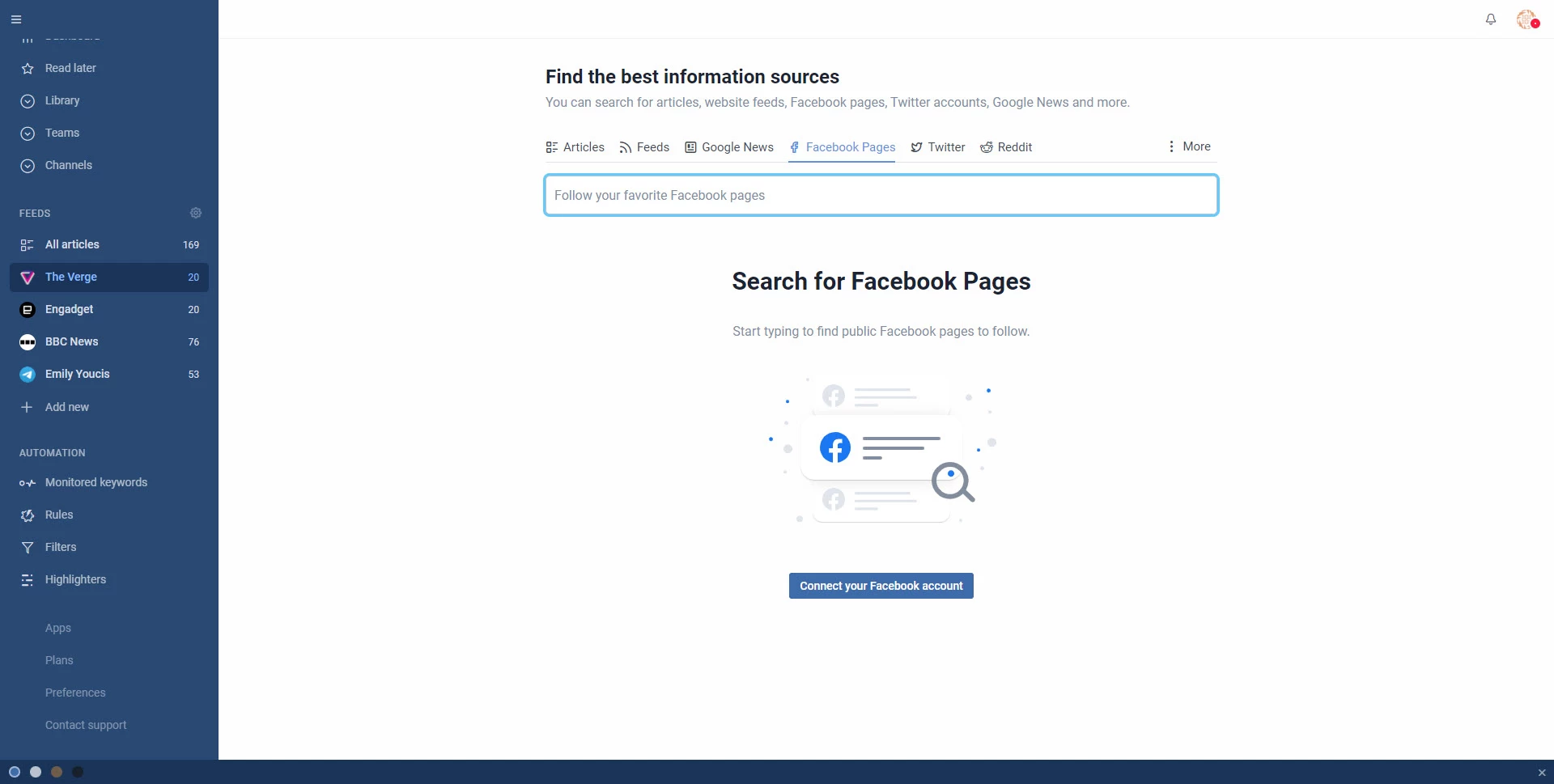 You can also search for your favorite Facebook sources directly from the page, without leaving the Inoreader platform.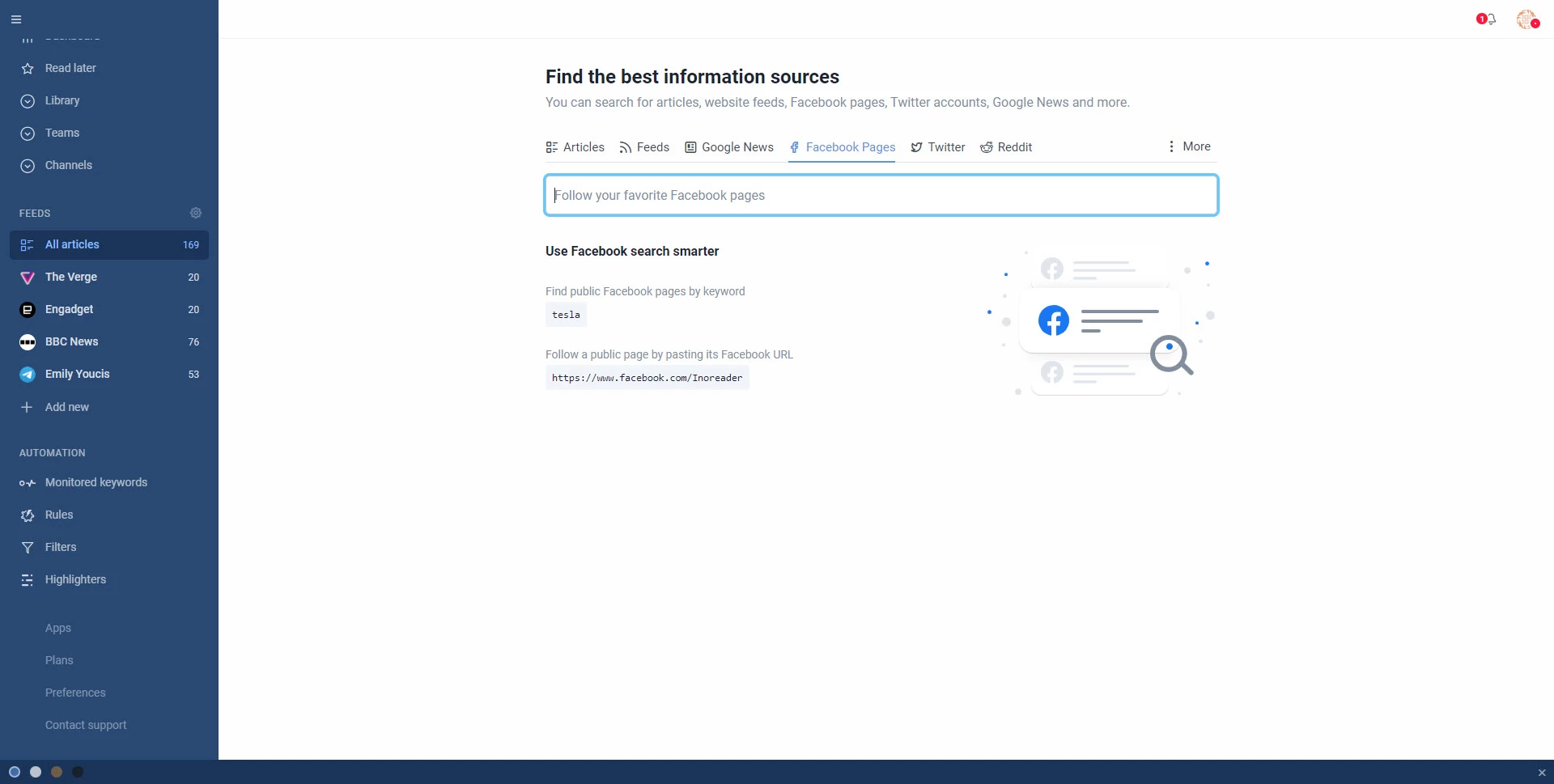 Once you've subscribed to the Facebook page feed, you can work with it like with any other feed in Inoreader – add it to your preferred folder, get some rules on the way, add the appropriate tags and so on. This will give you many options to follow information from your favorite Facebook sources.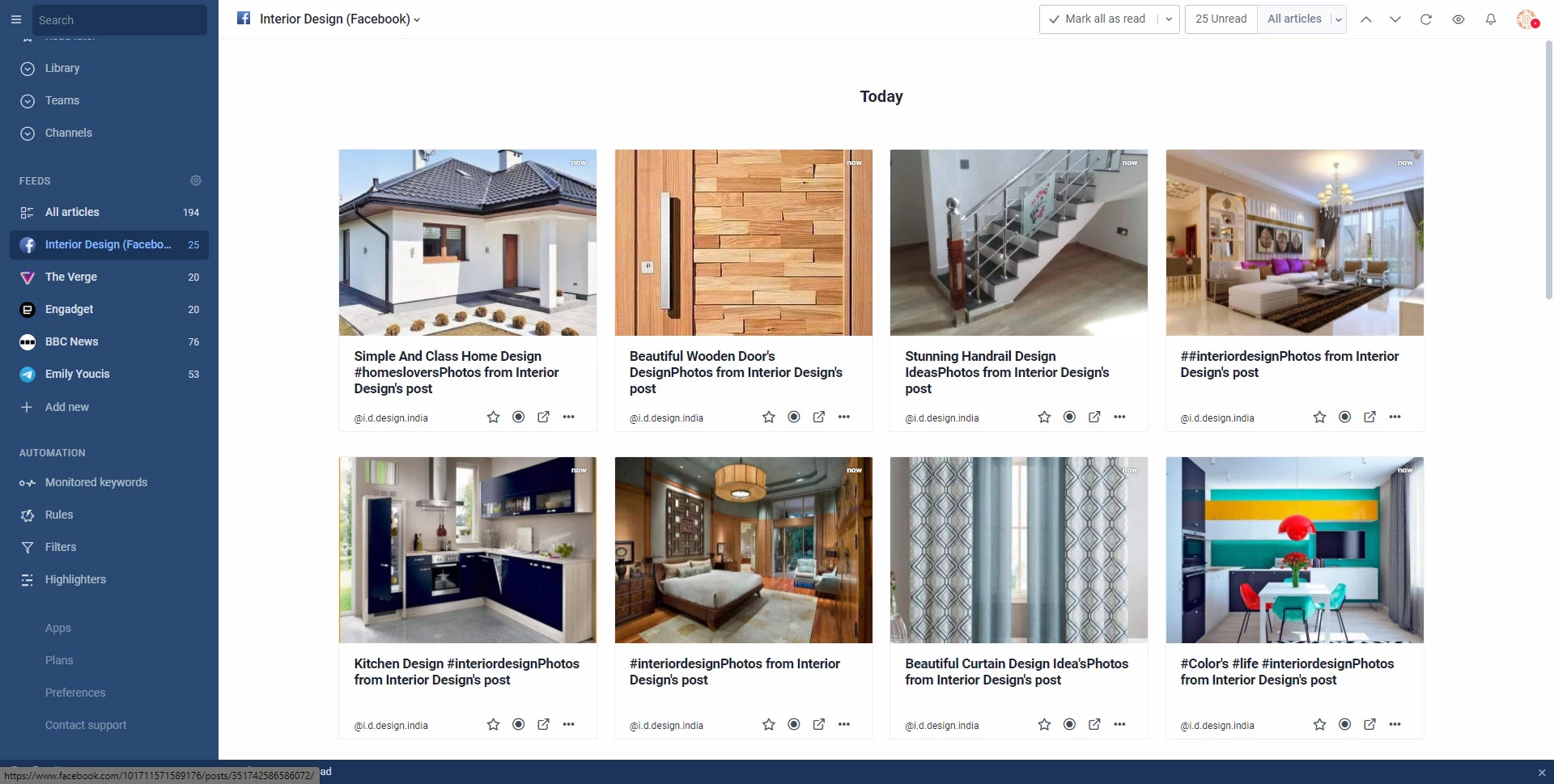 Based on Facebook's API, it currently isn't possible to get feeds for personal profiles or searches – if a chance presents itself in the future, we'll surely extend the functionality.
Facebook feeds are available to Pro users, but have some limitations. If you like the feature, you can contact us and "request more". If you still haven't tried the many benefits of Pro accounts, you can get a 14 days Free trial.