Back to Blog
Proofy – a new app from the Inoreader team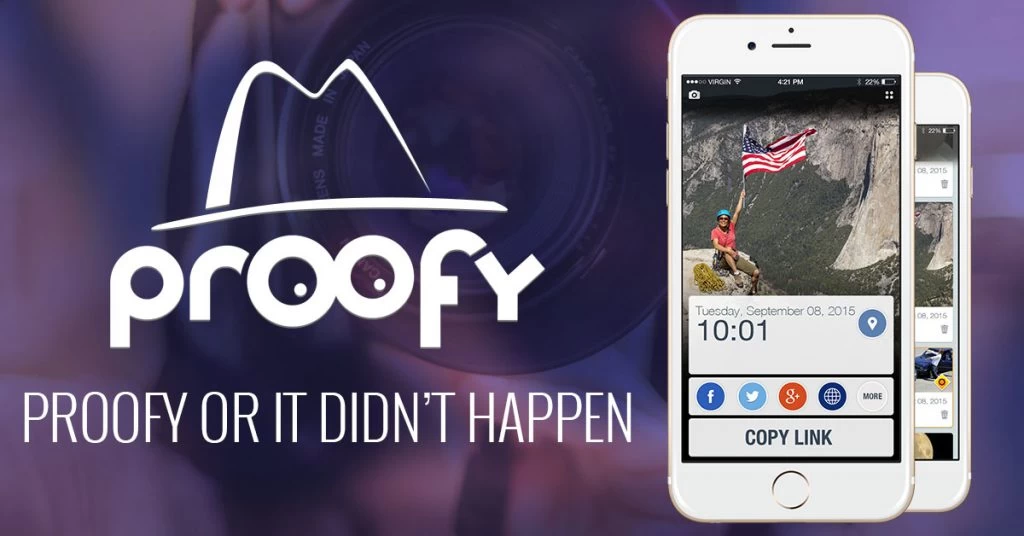 You may have guessed by now – our team is involved in many different projects beside Inoreader. But this is the first time we want to share one of our new apps with you. Prepare to meet Proofy!
As we all know, the Internet is a place where lots of fake pictures circulate, so you sometimes raise suspicions even if your photos are real – it's not you, the whole Internet has a trust problem. We created Proofy so you can once and for all convince those around you that your stories are true and your photos are genuine.
Proofy is a free app for iOS and Android smartphones that verifies user's photos and proves the exact time when a picture was taken. Verifying a picture with Proofy is easy – users just need to install the app, snap a picture with it and wait a few seconds for the photo to pass the verification process.
Proofy verifies the photos the moment they're created, as it is most reliable to check the shot right at the source. The app algorithm stores the photo certificate and when the user decides to share their picture, the shot is checked against the original information. If all is fine, the photo is uploaded to the website getproofy.com with a unique URL for future reference. In this way the picture can easily be viewed by anyone the author decides to share it with.
We started developing the app with only a couple of use cases in mind, but gradually we found more and more ways that Proofy can help people tell their stories. You can document an important event or accident, brag about meeting a celebrity, show that a task was completed on time. Proofy can be of service to citizen journalists or help with proofs to insurance companies.
Proofy is completely free and it's available on the App Store and Google Play – check it out and tell us what you think! If you're interested in covering the news about Proofy, you'll find more in our press kit.