Google News is one of the indispensable ways to keep up with the latest developments of your industry, the affairs of your home country or the announcements of your favorite brands. Now you can follow Google News with just a couple of clicks – completely free, like most other search types in Inoreader!
Let's say you want to track news around Coca-Cola. You just have to type (search term)in the brand's name in the Search bar and choose the Google News option: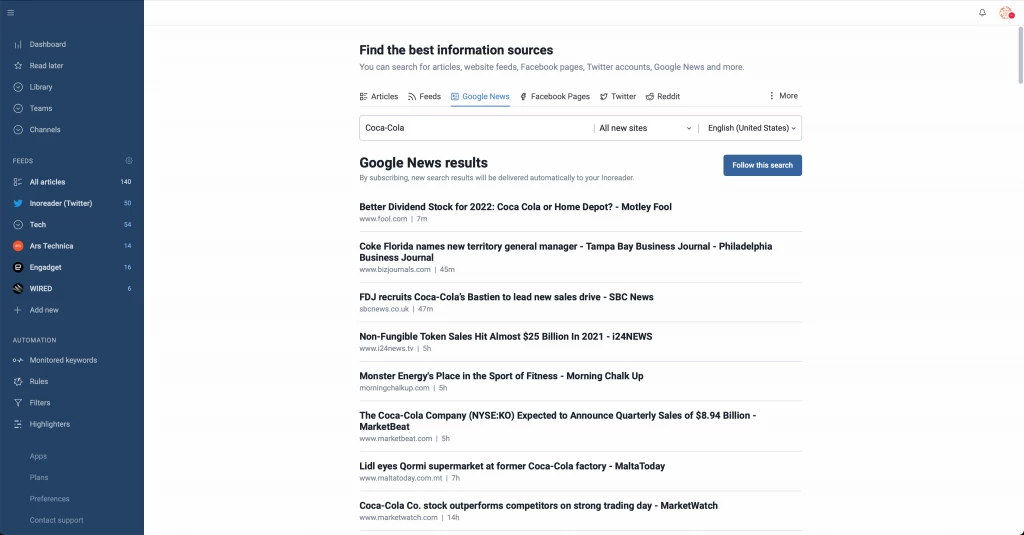 If you were too quick to push Return/Enter, you can also choose the Google News option from the top horizontal set of search results.
You're then able to subscribe to your search and see the latest results in your Inoreader.
Google News feeds act like any of your other feeds in Inoreader – you can filter them, apply rules, tag and star pieces, organize feeds in folders. Searching in Google News gives you a great free alternative to spending time going through the sites of major publications.
What news are you interested in? Do you rely on Google News to follow them?