Back to Blog
Stay informed everywhere with Offline Folders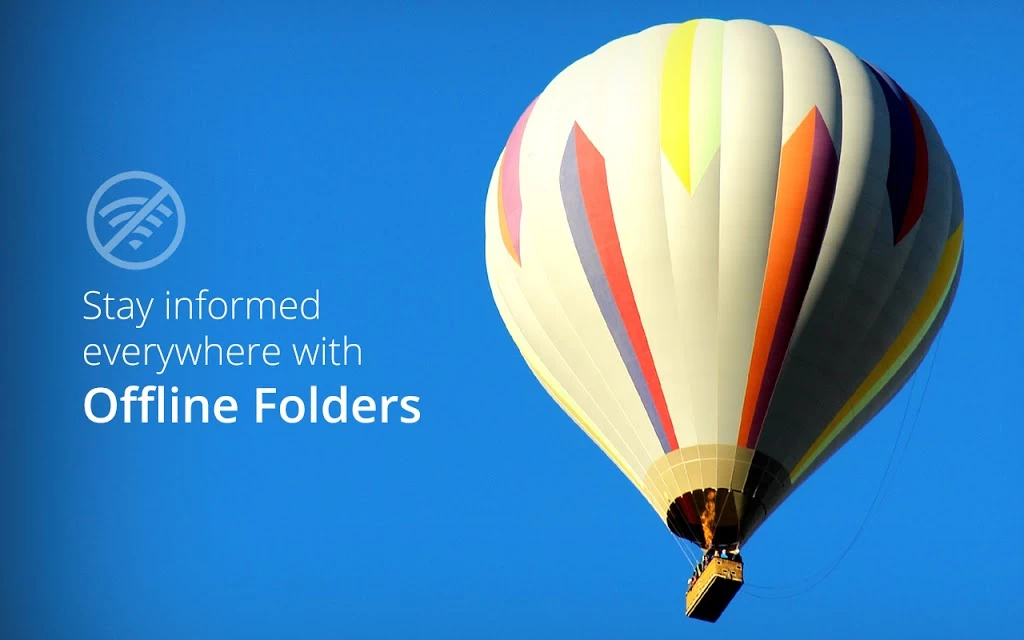 It's time for yet another major release for our Android and iOS apps. This time we are proud to bring you one of the most requested features to date – Offline Folders.
We have considered full offline mode for a long time, but synchronizing your whole account could lead to a lot of problems if you have too many subscriptions; like high CPU, battery and storage usage. It is also possible to miss certain articles, because your phone doesn't have enough storage to keep them all. That's why we have decided to implement offline mode at the folder level. This way you control which folders will be synchronized and which ones won't.
To set up offline, just swipe a folder to the right or long-press on it (on Android) and choose "Make offline" in the appeared menu. Then, you will see the following screen:
You can set up the folder to download articles only on WiFi and only unread articles. We recommend keeping those two options always turned on unless you have unlimited data connection. Next up are the two more interesting options – Download images and full content. The first option is turned on by default and it will download all images from the offline articles on your device, including gifs. The second option will use our mobilizer to automatically fetch the full content of the article. Those two options can dramatically improve your offline experience, but they can also slow down the synchronization process.
When you save the settings, your folder icon will turn green indicating that it is now offline. It will continuously synchronize in the background. With Offline Folders articles will be immediately available to you whether you are in the subway, on the plane or hiking in the mountains with no mobile coverage.
Offline Folders are available to Professional users only. You can take advantage of our current Black Friday promotion until Nov 25 to get 18 months for the price of 12.
This is our first iteration of our Offline Folders feature and we are committed to improving it as much as possible, so please share your feedback with us.
Update to the latest version from your app store:
—
The Inoreader team