We have some exciting news for everyone following Facebook Pages with Inoreader.
There's a new way to search across Public Facebook Pages without even leaving Inoreader. Here's how:
Type in the name of the page you want to search for and choose "Facebook pages".
Done. It's that easy!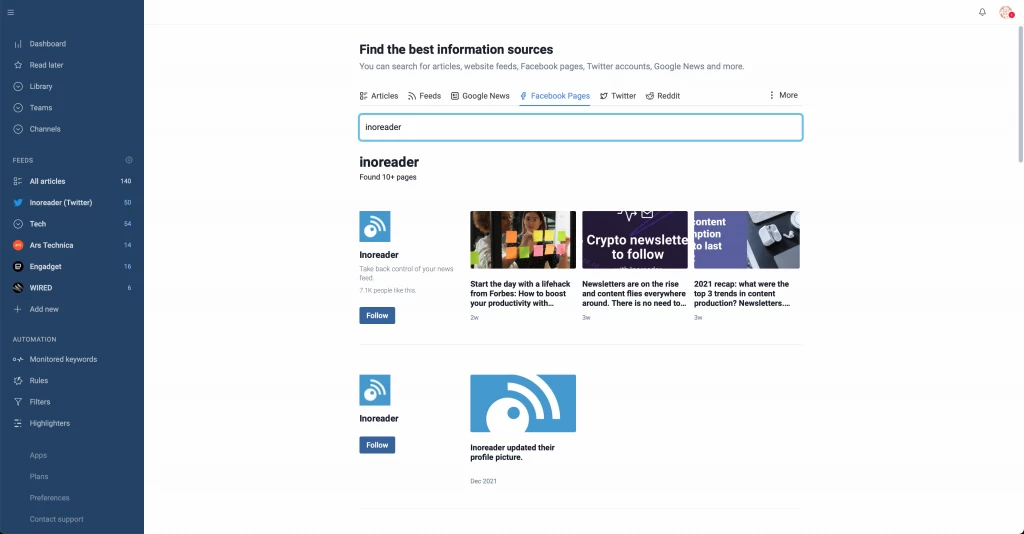 From the results page, you can quickly preview the latest posts and follow that page with one click.
We hope this will make following Facebook Pages even easier now.
But there's more!
We have recently upgraded our Graph API integration to enhance the feature used by many professionals.
Images are now displayed in high resolution instead of small thumbnails.
We have added support for galleries.
We have added support for multi-share posts.
We have generally improved the handling of all other kinds of media attachments to posts.
We hope you will find good use of our Facebook Pages feature.
The Inoreader Team