Back to Blog
Inoreader mobile apps updated to support Automatic Night Mode, Microblogs, Sort by Magic and popularity indicators.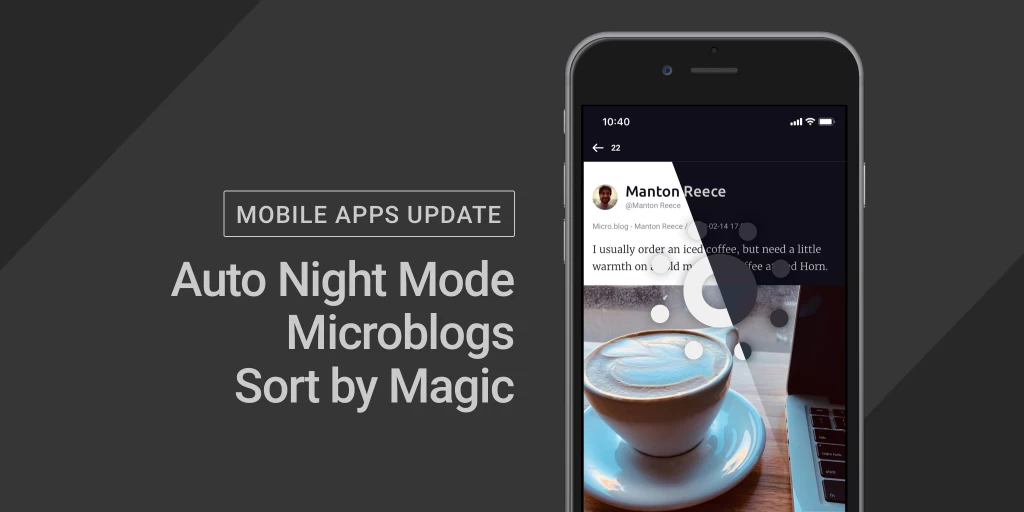 Hey, it's been quite some time without updates on this front, but our latest updates to our Android and iOS apps should make up for it. Our apps are now both at version 6.2 and include several cool new features.
Automatic Day/Night mode
This feature automatically detects if your OS is in Dark mode and switches the app's theme accordingly. It requires at least iOS 13 or Android 10 and is now enabled by default.
Better support for Microblog articles
It's no secret that microblogs are getting more and more popular, mostly thanks to Twitter's success, but also because of new and independent platforms like micro.blog. Inoreader now has a much better presentation for microblog articles. You can read more about the whole feature here.
Sort by Magic and Popularity Indicators
When we released Sort by Magic a few months ago, we received so much positive feedback, that we immediately prioritized it for development in our mobile apps. In short, this feature sorts the most popular and relevant articles on top of the list, and it also displays indicators depending on how popular the article is. If you dislike the new indicators, you can always turn them off from the Apps settings. Sort by Magic is available in our Pro plan, but popularity indicators are visible to everyone.
Apart from the new features, the new 6.2 update includes lots of bug fixes and stability improvements for newer OS versions as well as an updated launcher icon.
Get the updated version from your App Store: