Back to Blog
Convert Almost Any Webpage Into RSS Feed With Inoreader's Web Feeds
So, you wanted to follow this nice website for new content, but it doesn't have an RSS feed yet? Don't worry, because Inoreader got you covered, again!
Introducing Web feeds
Whenever you see a web page with a series of updates, be it news articles, blog posts, classifieds, product updates, weather alerts, practically any series of HTML links, Inoreader should be able to present it as an RSS feed. This feed will then be continuously updated, and any new links added to the list will pop up as articles inside Inoreader. Just like any regular feed.
You can then do all the regular good stuff that you do with feeds – group them into folders, read them on the go with offline folders, apply rules and filters.
How to use Web feeds
Paste the URL of the web page in our search bar and press Enter, just like you subscribe to regular RSS feeds via URL. If Inoreader doesn't discover an RSS feed, you will be presented with a new screen: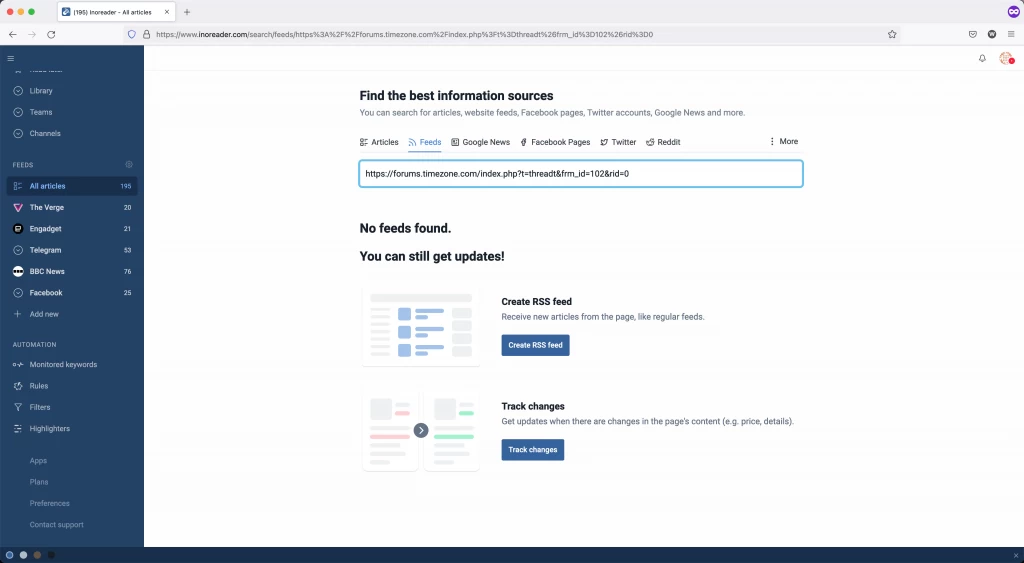 Click the button "Create RSS feed" to start our new Web feeds tool. It will try to find the best series of links automatically and will present you with up to 3 sample feeds. If you like what you see, you can simply click the "Follow" button of the appropriate list.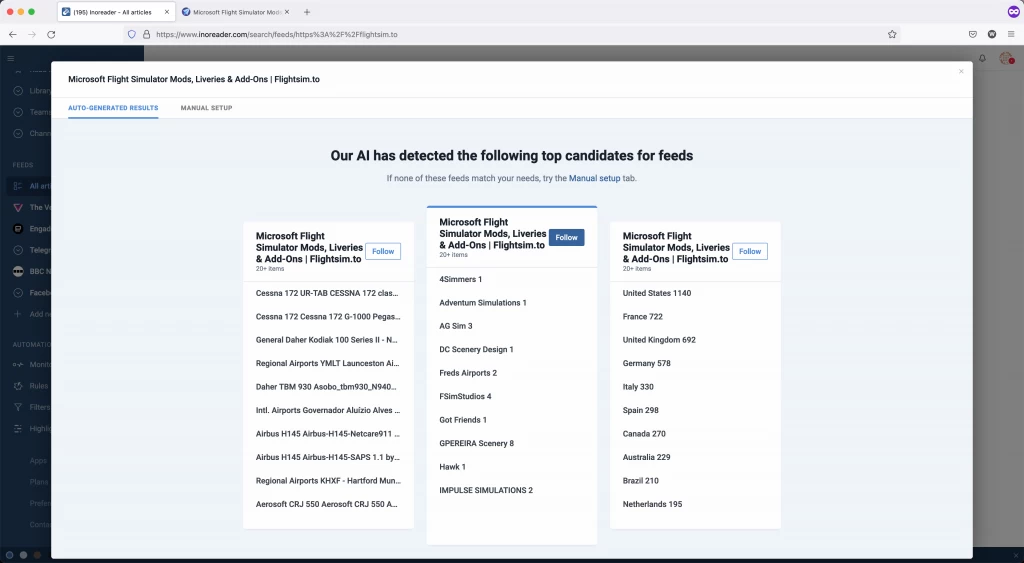 There will be cases where our parser will not be able to discover your feed automatically. You could also want to follow a specific section of the page. Click the Manual Setup tab if that's the case. Here, you will be presented with a rendering of the web page. Some sites have optimized mobile versions. You can toggle Mobile view to try if it works better. Then find the section of the web page that you want to follow and click on a sample link to train our parser. The other links in the same group will be highlighted, and on the left, you will find the detected feeds.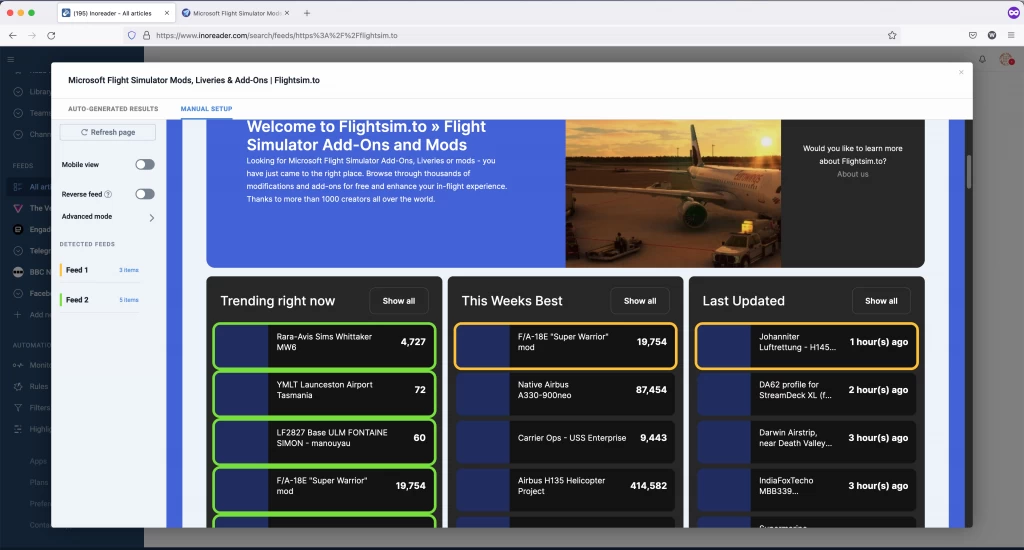 Click on a feed to preview and subscribe to it. You can also enter your own XPath or CSS selectors. Handy if you are already using a similar system, and you want to import your old parsing rules.
Enjoy your new Web feed!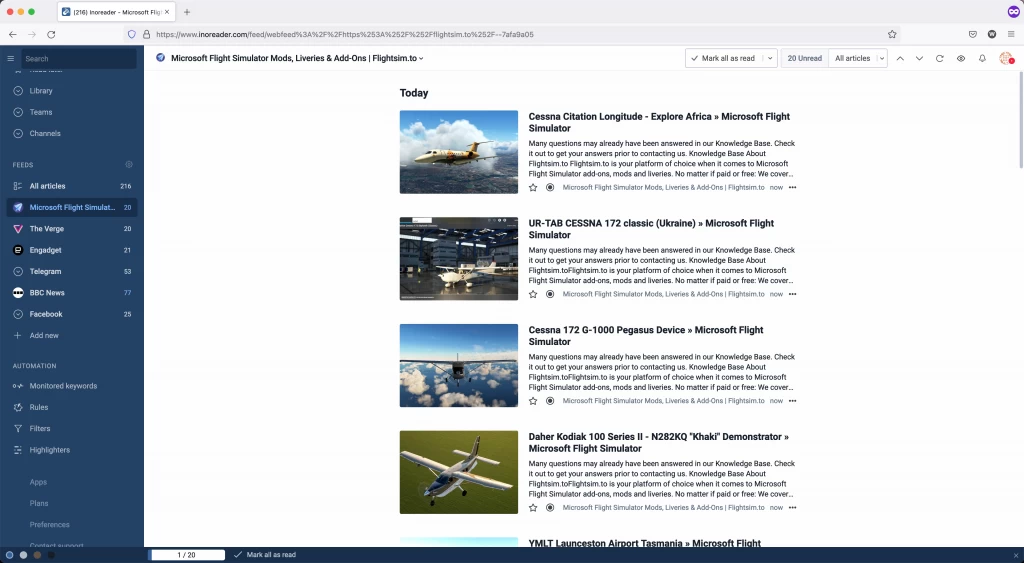 Web feeds are now available in our Pro plan. You can start a Free 14-day Pro trial to try and see if this feature works for you.