An RSS Reader like Inoreader can be used for many things besides reading. One use case we see frequently is to follow podcasts. Those feeds usually have embedded audio files that you can listen to. Normally, you read an article, then close it, and move to the next. However, podcasts are usually 60+ minutes long. Because Inoreader allows you to mix your reading and listening simultaneously, we want you to have the freedom to close the current article and continue interacting with Inoreader while your podcast plays in the background.
This week, we are launching our upgraded background audio player! You might have noticed already that audio files inside articles are now embedded before the article.
Inline player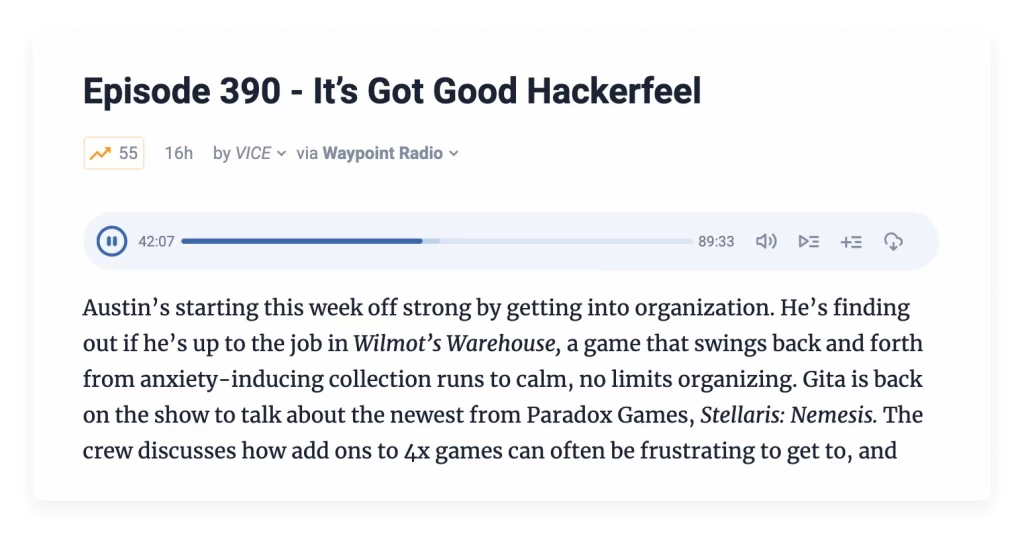 You can quickly preview the media file inside the article, but you can also click the buttons on the right to queue or directly play the file in our new background player. You can then proceed to read other articles while at the same time listening to your podcast. The background player also keeps its own playlist and will sync across browsers. It will also keep track of your progress in the current file, so you can resume later if you close and open the Inoreader tab.
The player has three different sizes:
Full-sized player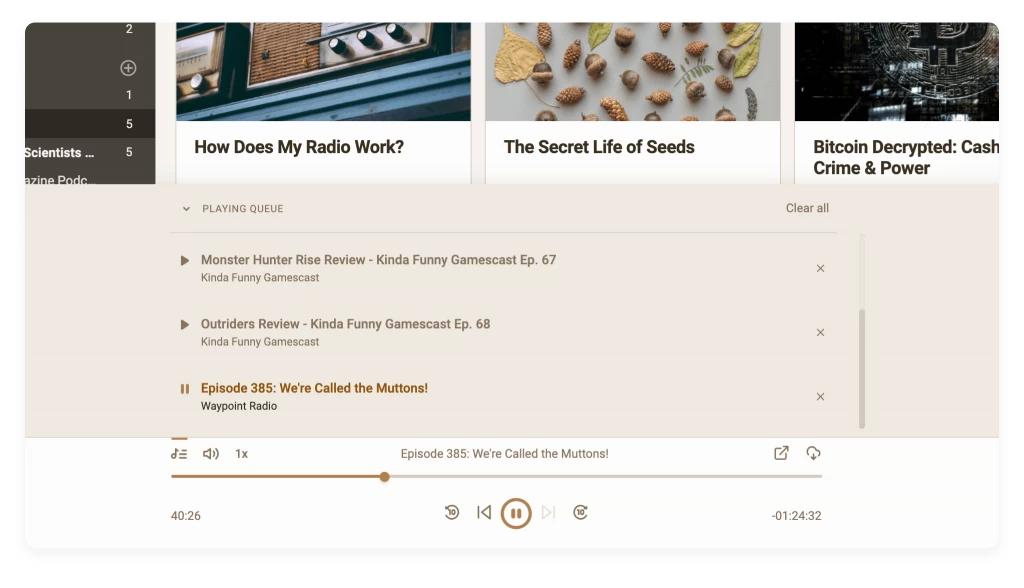 Compact and Minimized players

If you are a heavy listener, you will probably appreciate the full-sized player. If you find it's eating too much space for your liking, then use the compact ones.
The background audio player is available for all accounts (Free and Pro) right now.