Back to Blog
New and updated featured collections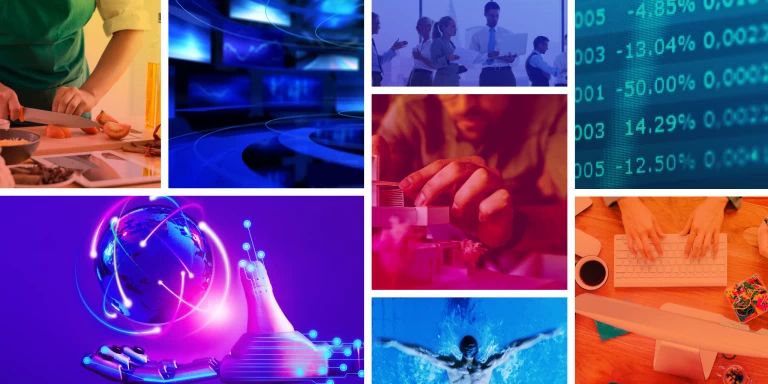 Starting a series of exciting updates, we are happy to announce that in the last couple of months, we've been working hard on refreshing our featured collections and are now ready to share them with you! You can browse over 100 collections specifically curated by the Inoreader team to feature the best sources in 8 main categories.
For those unfamiliar with our catalog, it is a great way to jumpstart your journey with Inoreader and find relevant content. The featured collections can help you navigate different topics and discover feeds to subscribe to. You may follow specific feeds or whole collections, which you can later unfollow. Especially useful for beginners, this is also a convenient way for seasoned Inoreader users to expand their horizons!
Scroll down and continue reading to see what's new! 👇🏻
Top News
What you'll find here is an updated section of world news, newly added collections with local news from 5 countries (Australia, Netherlands, Hungary, Switzerland, and Slovakia), as well as revised sources in already existing local news collections. We have also dedicated separate sections to science and space and some great sources on the environment and sustainability front.
Tech News & Trends
In this category, you will discover 4 brand-new feed collections focusing on artificial intelligence (AI), health tech, programming, and telecom industry news. We have also updated our pre-existing tech collections on topics such as virtual reality, blockchain and cryptocurrency, cybersecurity, data science and machine learning. If you're searching for the best sources covering the latest updates from the world of tech, look no further because we have them too!
Business & Finance
The new collections in this category include feeds covering financial and economic news, investing tips, and insurance industry insights. The commodities, crypto, ETF, and forex collections have also been updated to include up-to-date information and trusted sources to help you manage your assets better.
Industry Insights
A brand-new category in our catalog, Industry Insights features collections on nearly 20 topics ranging from biopharma, beauty, and legal to real estate, hospitality, transport, and logistics. Created for professionals using Inoreader to stay up-to-date with the latest news in their work fields, these collections aim at keeping you informed at all times.
Marketing & Media
Being one of the core users of Inoreader, professionals in the fields of marketing and media now have their own category in our catalog! The collections include feeds on advertising, digital marketing, media and entertainment news, sales, publishing, and social media tips for beginners and pros.
Skills & Learning
Another new category that can help you develop your skill set and improve includes collections on content and writing, entrepreneurship, productivity, leadership, and management. We also have a collection featuring feeds on freelance and remote jobs, so you might as well find your next gig in Inoreader!
Hobby & Lifestyle
Everyone needs something to take off the pressure outside working hours. That's why we curated the Hobby & Lifestyle category to feature collections on arts and culture, books and movies, humor, podcasts, creativity, wellness, and inspiration. For those of you who like getting hands-on with your hobbies, we have collections on photography, DIY and crafts, cooking, mixology, interior design, travel, and much more.
Sports
Being a universe on its own, our new Sports category includes collections on football, basketball, tennis, and general sports news. If you like getting it on yourself, you may enjoy our selected fitness feeds, while if you enjoy exercising virtually, we have a gaming and esports collection prepared.

Ready to browse our new and updated featured collections? Find them below the Feeds search bar on desktop or in the Discover section on our iOS and Android apps on mobile!