Vissza a blogra
New Feature: Keep Only Today's News in a Folder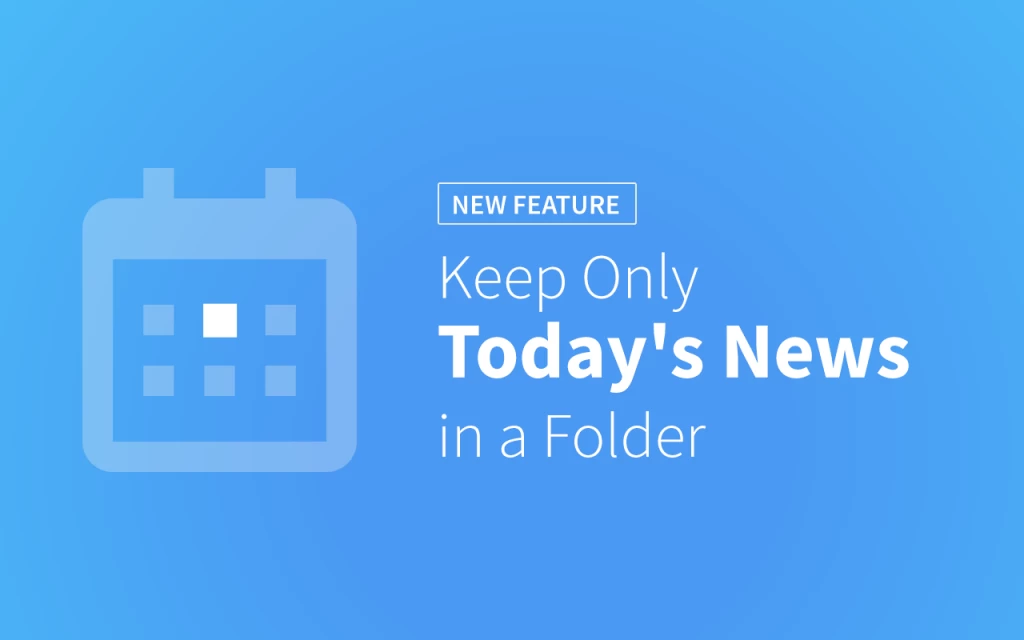 We have been getting numerous requests from you – our users – to include a way to control how long articles are kept as unread inside a folder, where the main reason behind this is you only want to see the freshest, most relevant content for your selected folders. This is a great feature especially for noisy feeds which would otherwise overwhelm your whole reader!
Today, we announce these new controls available for Professional accounts as part of the core Inoreader experience. If you still haven't tried the many benefits of Pro accounts, you can immediately start a 14-days free trial!
Before the introduction of this feature the same problem was addressed with a workaround using IFTTT integration – if you want to try it then turn on this applet integrated with Inoreader.