Being ahead of others always gives you an edge. With Inoreader, you can enjoy the blessing of consuming only relevant content – for both your professional life and hobbies.
Nowadays, it is difficult to find great content on time. It takes effort and persistence to catch up with every publisher or beat the AI algorithms in their own game of throwing an infinite amount of clickbait. Inoreader can crack the information overflow and help you stand out with the most relevant information.
Inoreader helps you develop an entirely new set of reading habits. Our main goal: to let you consume only what is relevant and only when appropriate. The following features can help you build your new habits:
Save for Later
Use the star icon to save articles for later reading. Find all your starred items in the Library and the Read later sections. A pack of your unread Stars will regularly arrive in your inbox to remind you of the exciting articles waiting for you!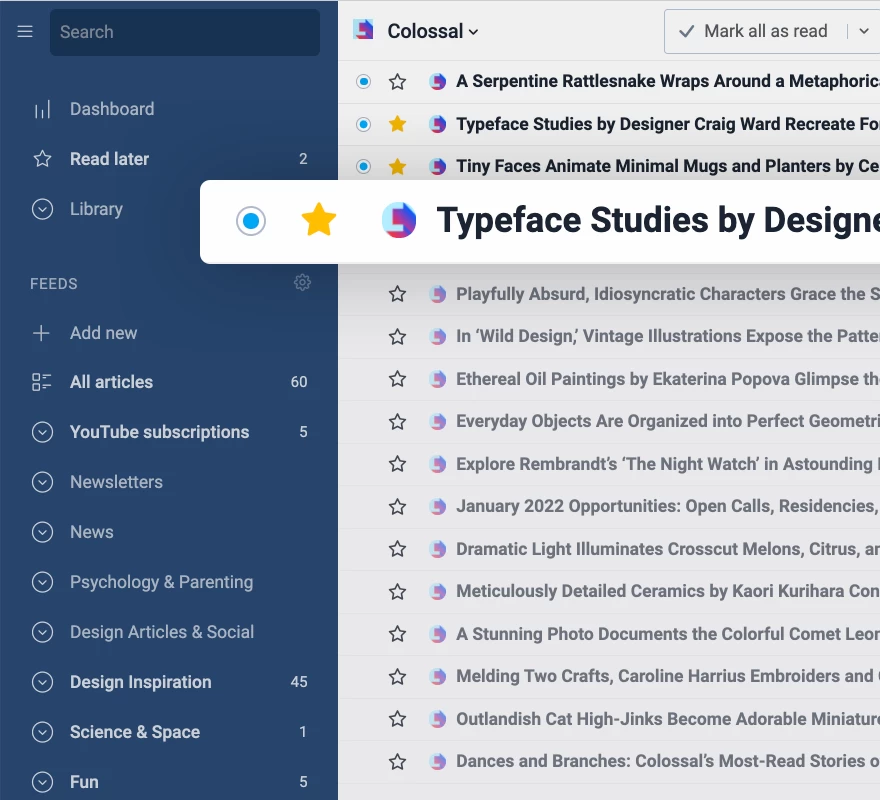 Saved Web Pages
With Inoreader, you are not limited to saving articles only from your feeds. You can save relevant content from all over the web! Every time you land on an intriguing article, podcast, post, or whatever you like, you can save the link within your Inoreader account.
Trust us – it's a great feature. You may want to refer later to a link, save it, or share it with your friends or colleagues. You may even include the link to some of your tags or stars!
We recommend using our Web Browser extension for saving web pages – doing so, you only need to click on the icon, and the content will be stored within your account!
Save web pages straight to Inoreader
Dashboard
Organize your Dashboard with the most relevant feeds, sections, or statistics. The many gadgets and layout options give you great customization capabilities. You can also set your Dashboard as a starting page.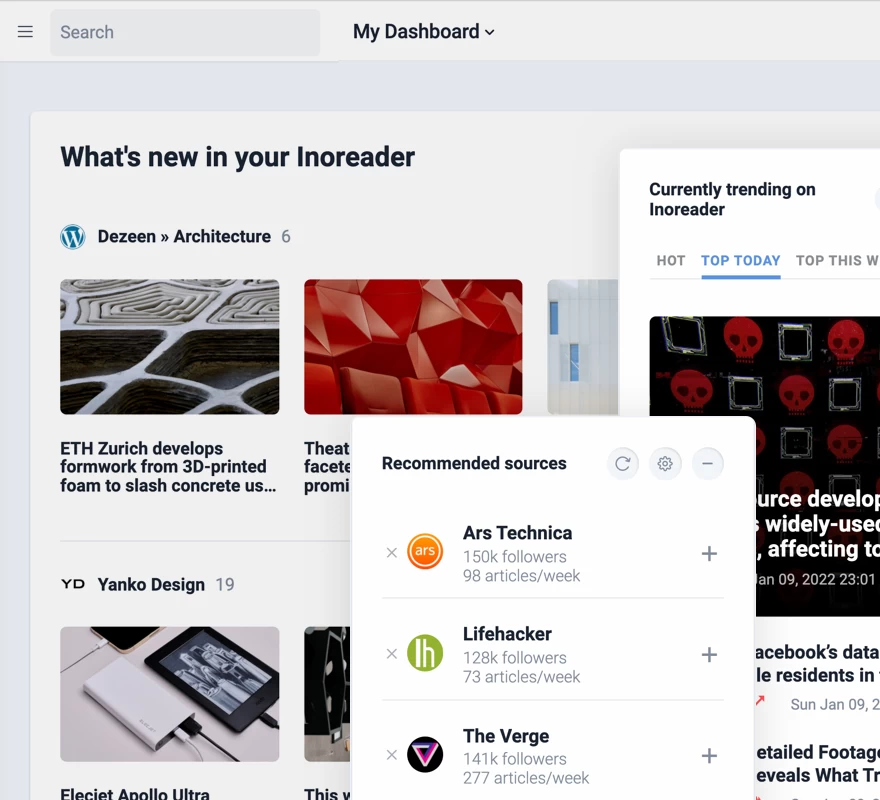 Inoreader How-to: Customizing dashboards
Highlighters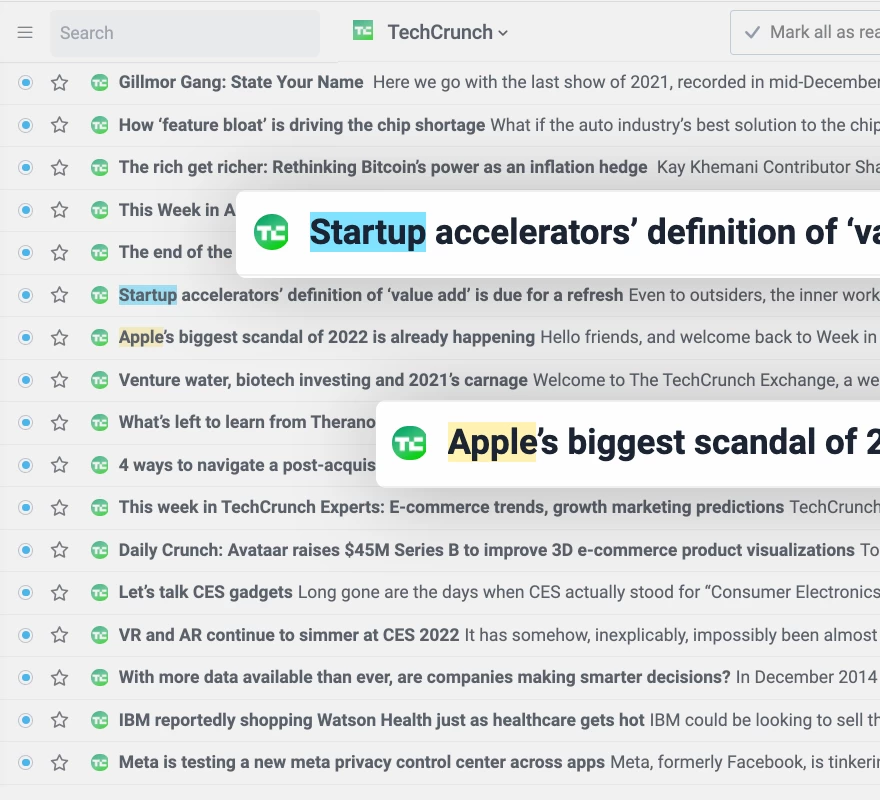 Do you want to track names, companies, or keywords easily? Add a highlighter – choose the words or phrases you want to track and set a distinct color. Whenever Inoreader sees them in the feeds or the articles, they will be highlighted automatically, which will surely catch your eye! Do not miss anything important!
Spot the most important terms with highlighters
Read More