Ever since we introduced Web Feeds one year ago, we have received overwhelmingly positive feedback about the feature and how it transformed a strictly RSS-focused reader into a universal web monitoring system.
Web feeds are excellent at converting series of links into regular feeds, which you can then mix with your other sources, like RSS, Twitter, Facebook and Newsletter feeds. One thing was missing, though – the ability to detect visual changes on a single web page.
Introducing Tracking Web Feeds
After months of beta testing, we can finally say that our new monitoring feature called "Track changes", part of Web Feeds, is now ready for prime time! This feature is perfect if you want to track visual or textual changes on a web page, like monitoring price changes, product availability, or just following a change log for updates.
How to create a Tracking Web Feed
To create a Tracking Web Feed, simply paste the URL inside Inoreader's search bar, wait for our backend to determine if the URL contains regular RSS feed, and then click the new option to create a Tracking Web Feed.
In this following example, we will try to follow a product for updates while its website doesn't provide any RSS feed.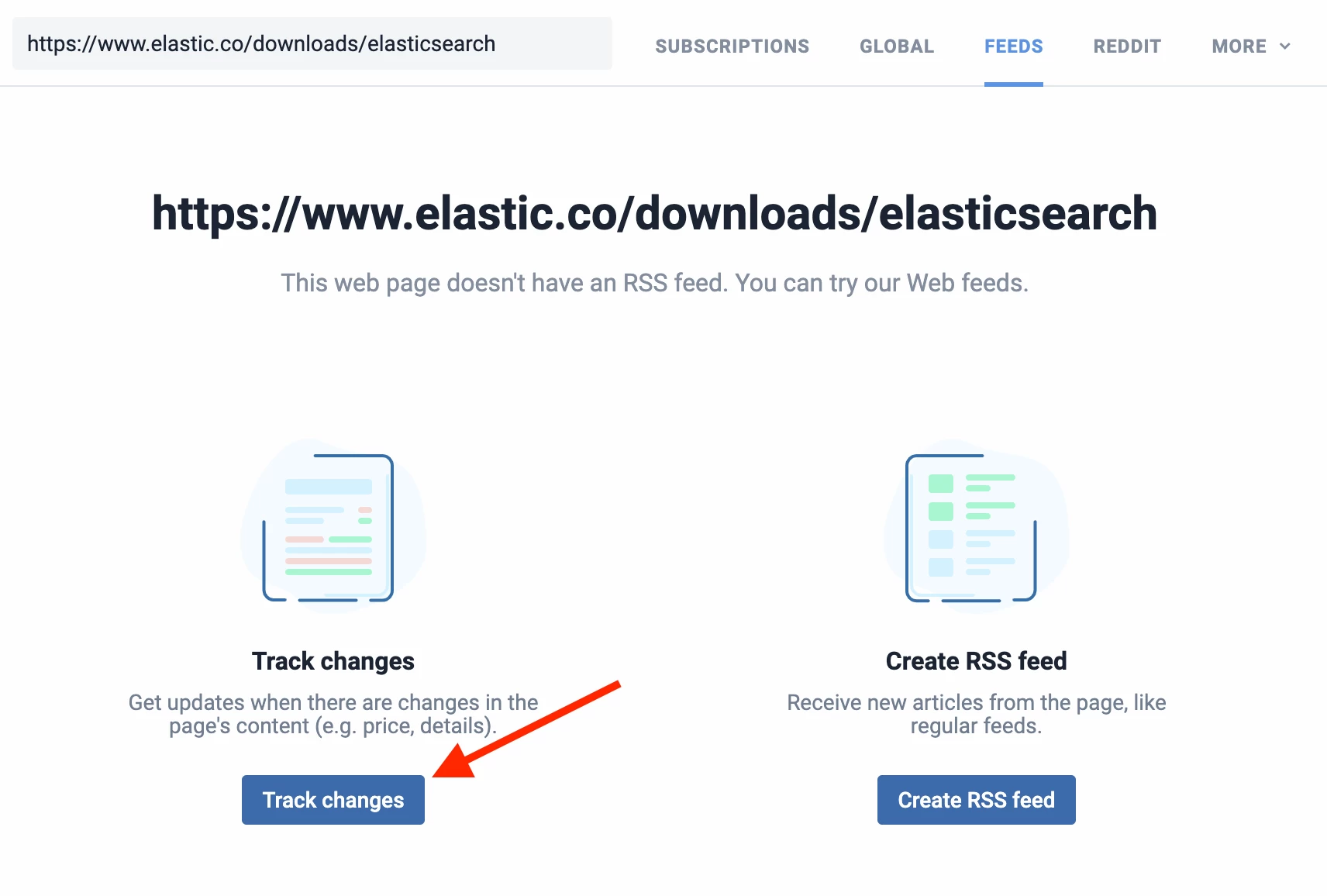 When you click the "Track changes" button, a dialog will open, and Inoreader will render the whole web page. This can take some time for pages with lots of content. You will then be able to choose one of the two different methods of tracking.
Visual tracking – Allows you draw an area on the web page that will be compared visually for changes each time the website is checked by our backend. This is done be making consecutive screenshots of the webpage and comparing the pixels for differences.
Text – Allows you to select one or more HTML elements (like paragraphs) to be monitored for changes in the textual content.
Here's an example of Text tracking on a specific HTML element: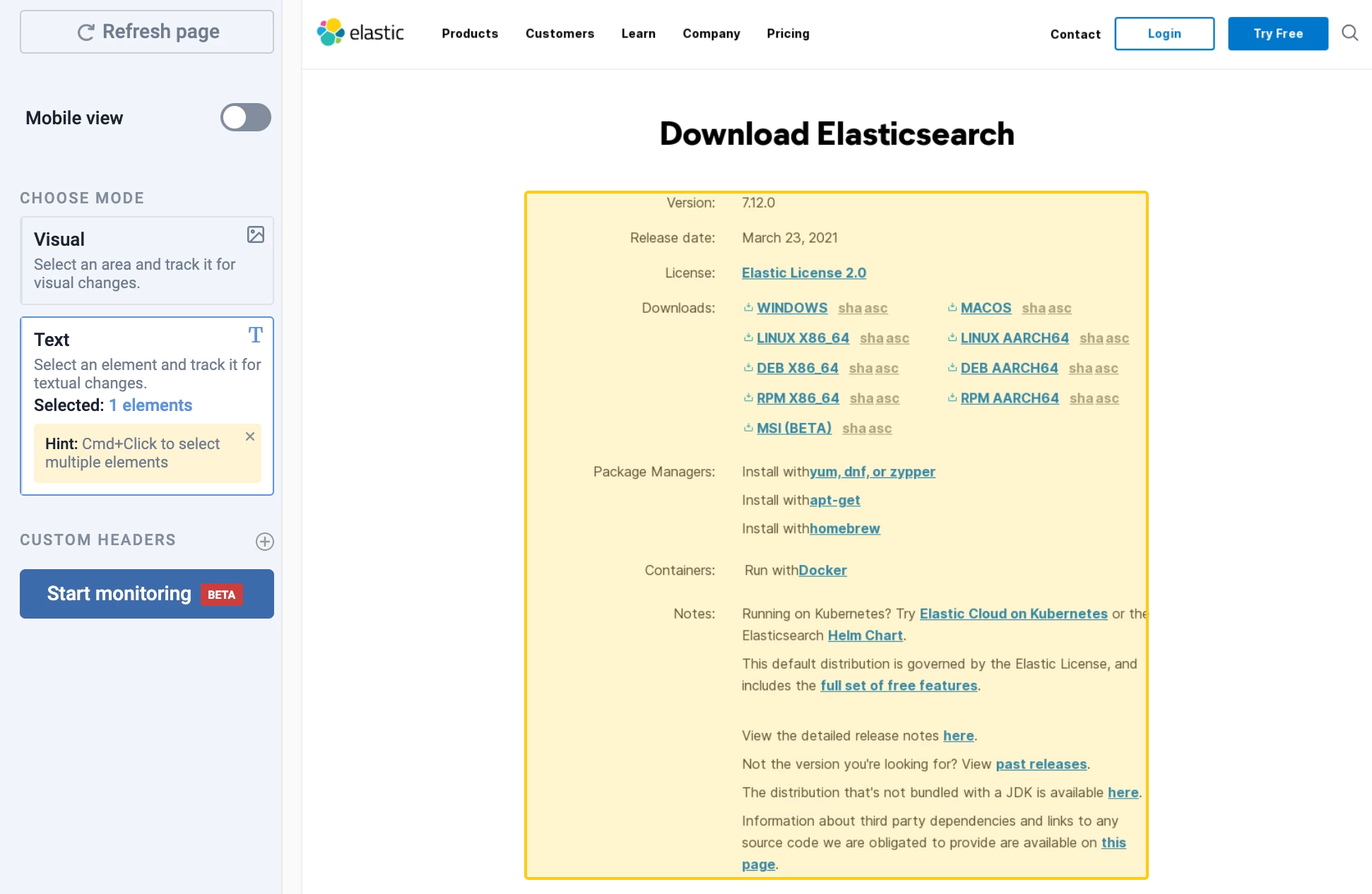 After you create the feed, and when there is a change in the content, you will receive new articles like this one, highlighting the changes:
This way, you can harness the power of Inoreader to create your own unique web monitoring system!
Currently, you can create Web Feeds exclusively via our web version located at inoreader.com. You can read them anywhere, including our iOS and Android apps or any 3rd party app that support syncing with Inoreader. You can even export them as RSS regular feeds and feed them anywhere you like. That's the power and flexibility RSS gives you.
And one final tip. If you are following something vital, you can boost your feed and then set up a rule with a push notification so you will be alerted immediately when the web page is changed.